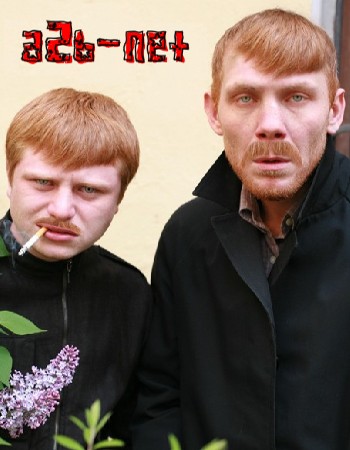 Welcome to n00bsonubuntu, n00bs on Ubuntu.
Welcome to our site! We are two good looking dutch n00bs, Tinuz and Nightfly.
Tinuz is the one on the left with the lovely smile and me, Nightfly that guy on the right with the cute haircut.

First of all we would like to thank you for your visit to n00bsonubuntu.com, we hope you will like what you see because thats all you will get (thats because of our What You See I What You Get module we use). If you find something shocking or harmfull to others please be so kind to let us know so we can do something about it. For complaints click HERE.
Now that we've cleared out somethings we will continue with the about us part. We are Nightfly (the one on right ) and tinuz (the two on left), two n00bs on Ubuntu and most scaring…. to be found on the internet. For more info about nightfly or tinuz check their profile pages.