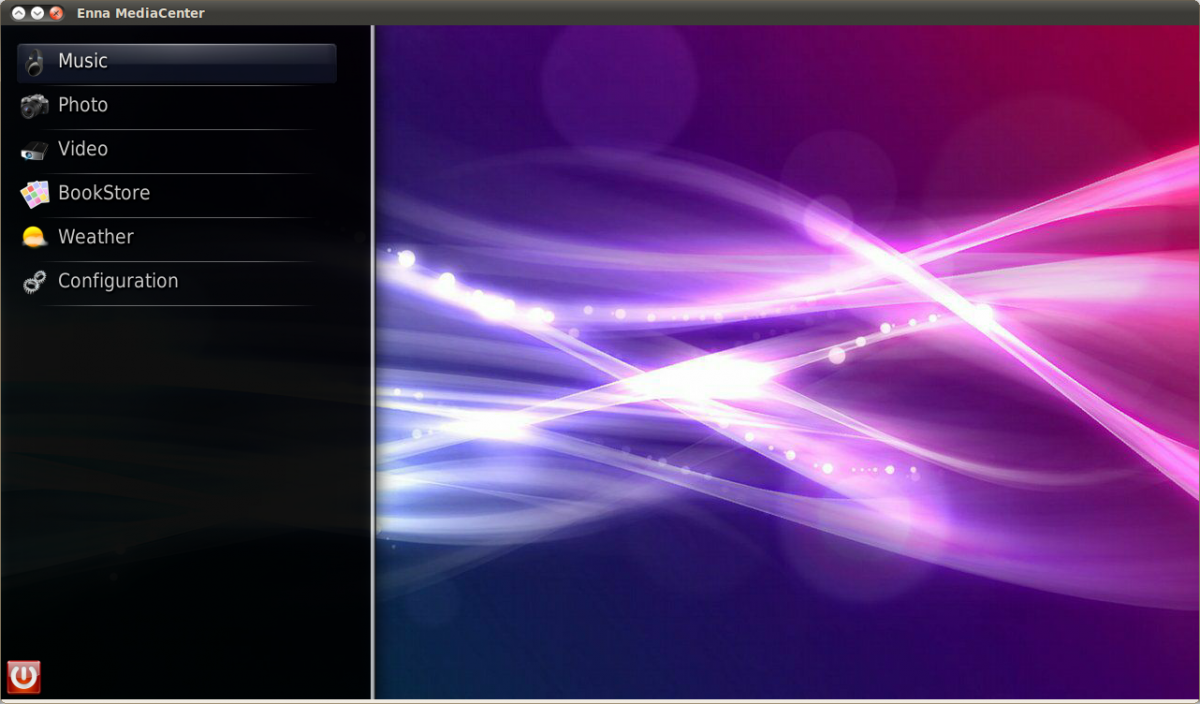 Enna is a Media Center application. Featuring a simple user interface, Enna is based on the powerful Enlightenment Foundations Libraries (EFL) as for its graphical user interface and GeeXboX libraries as for multimedia playback and information retrieval.
The Enna project, as many Open Source projects, is in constant development and new features are regularly added. Some already exist and are part of the stable release, others might exist but are yet to unstable to be daily used. Some might not even be yet in our minds. You're all welcome to contribute, even by submitting your interesting ideas of for new shiny features.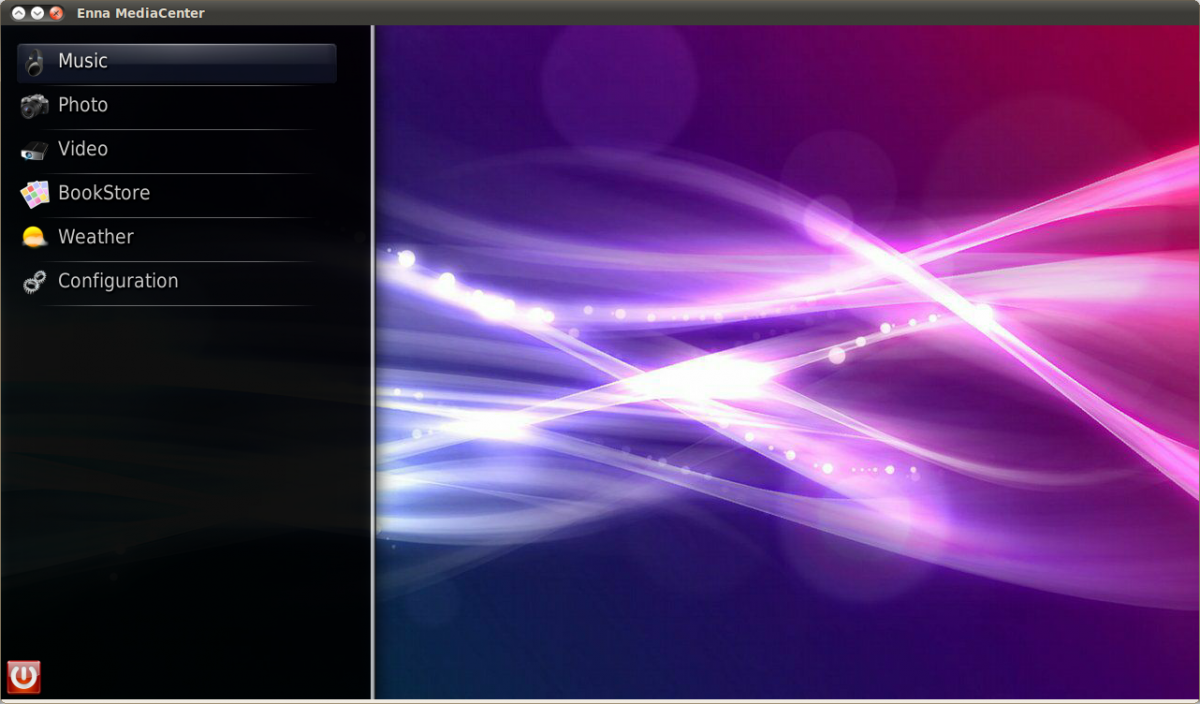 To install Enna on Ubuntu 10.04 "Lucid Lynx"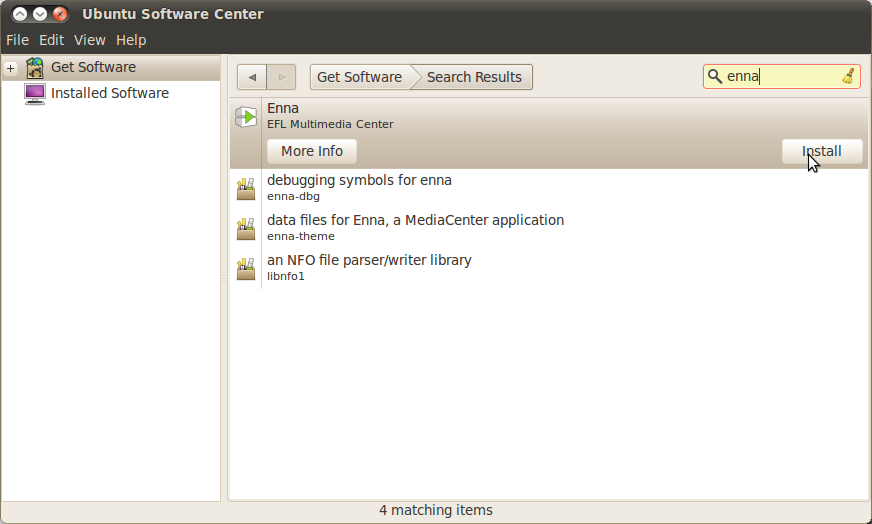 Open your Ubuntu Software Center (Applications -> Ubuntu Software Center) and type enna in the search field. Select Enna EFL Multimedia Center and click on the Install button. After the installation close the Ubuntu Software Center and to start Enna go to Applications -> Sound & Video -> Enna.
To install Enna on Ubuntu 9.10 "Karmic Koala"
First you need to add a line to your /etc/apt/sources.list file, open a Terminal window (Applications -> Accessories -> Terminal) and type: sudo gedit /etc/apt/sources.list
Now copy+paste the following line:
deb http://packages.geexbox.org/ karmic main
Now save and exit the file and to install copy+paste the following lines:
sudo apt-get update
sudo apt-get install enna
When installed you can find Enna under Applications -> Sound & Video -> Enna
Enna Currently Supports …
* Activity / BookStore: read your favorite books from over the Internet. We currently support GoComics and OneManga content providers.
* Activity / Configuration: get information from your system and configure it (as well as Enna) quite easily.
* Activity / Music: listen to your favorite songs. It currently can display your music cover, the usual metadata information (song title, artist, album) and lyrics as well.
* Activity / Photo: provide a pictures wall representation of your photo collection. Also supports customizable slideshow effects.
* Activity / Video: watch your favorite movies and TV Shows. Enna automatically fetches information from your media to display cover, fanart pictures, synopsis, categories, users rating, actors, directors and such a like.
* Activity / Weather: displays the current weather at your location and the 4-days forecast. Weather information are provided by Google Web services.
* Browser / DVD Video: let you play your personnal Video DVDs.
* Browser / Local Files: let you browse your local file system (HDDs, USB keys, SAMBA/NFS mounted network shares …)
* Browser / Media Database: All accessible media files are automatically parsed by Enna and stored in an SQLite database. You can then browse your favorite media collection by type, categories, artist and so on.
* Input / Keyboard and Mouse: multiple inputs are available, keyboard and mouse obviously are. Interface has been designed to be controllable with minimalistic controls. A 2-buttons mouse should do the job. Through keyboard, the 4 arrows, Enter and Backspace keys also should match.
* Input / LIRC: let you control Enna through any LIRC-compatible remote control. All you need is a well-configured lircrc file.
* Volumes / HAL: through Linux Hardware Abstraction Layer, Enna can auto-detect any hot-(un)plugged device.
* Volumes / mtab: reading the /etc/mtab file, Enna allows you to access to all relevant mounted locations