Here is a small guide to change your Usplash Theme (the screen you see while booting up and shutting down).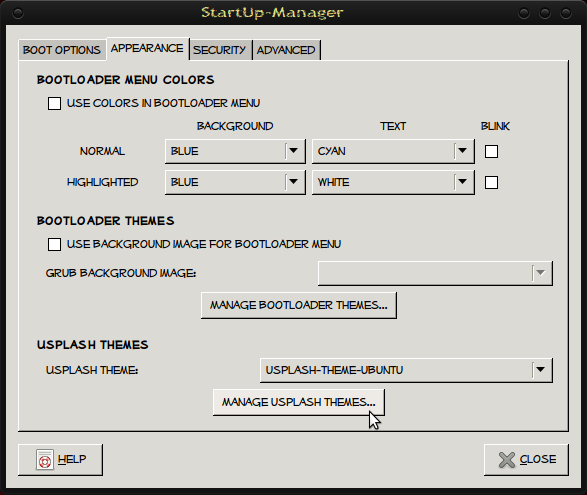 To change your Usplash Theme you first need to install StartUp-Manager, goto System-> Administration-> Synaptic Package Manager and search for startupmanager, select the startupmanager and mark for installation then press the Apply button. To use the Startup-Manager goto System->Administration and click on Startup-Manager. Select the Appearance tab, as you can see there are more boot settings to be found here. Bootloader menu colors to change the bootload menu colors, Bootloader Themes (GRUB background images) and Usplash Themes.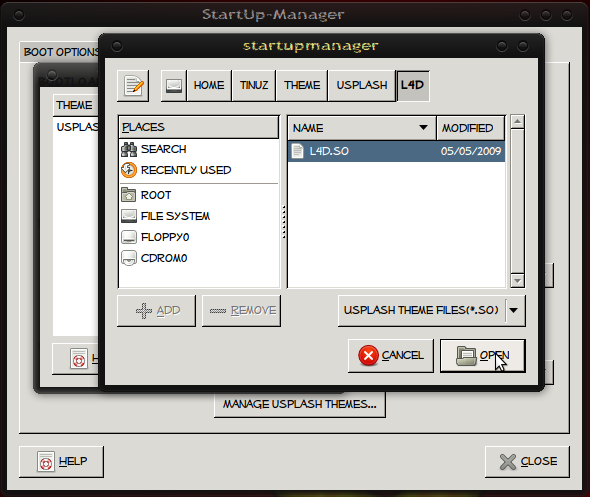 To install a Usplash Theme click on the Manage Usplash Themes button and browse to the location of the Usplash theme you want to install. Select the Usplash Theme and click the Open button to install it. If you want to install more themes you can click the Add button again, if not click the Close button.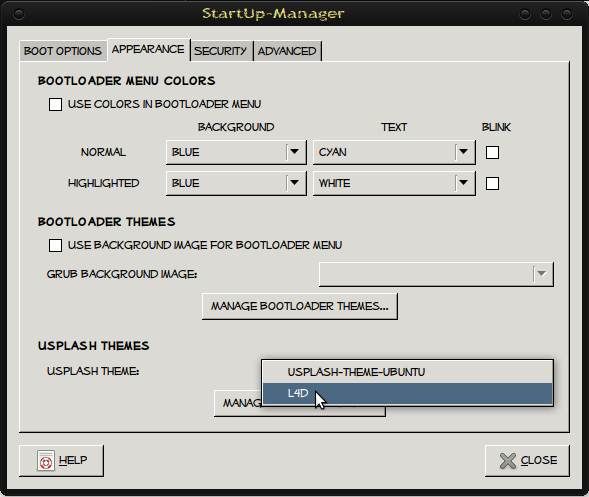 Now click on the button next to the text: Usplash Theme and select the Usplash theme you just installed and the theme is set as default Usplash theme.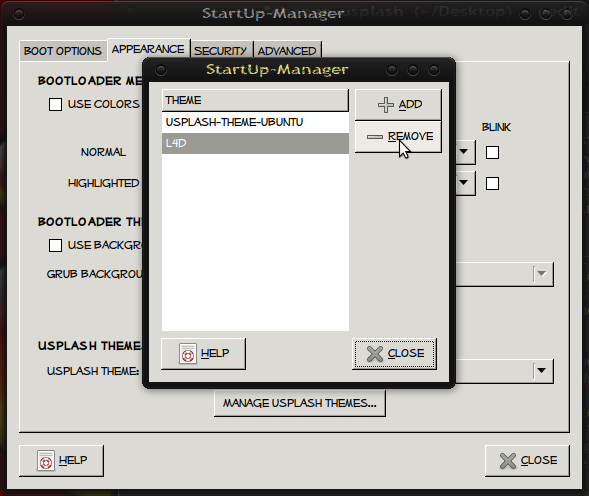 To remove a Usplash Theme click on the Manage Usplash Themes button and select the Usplash theme you want to remove. Click the Remove button to remove it. When finished click the close button