The GNOME Shell redefines user interactions with the GNOME desktop. In particular, it offers new paradigms for launching applications, accessing documents, and organizing open windows in GNOME. The preview of GNOME Shell 2.28 was released on October 7 2009, the plan for GNOME Shell is to be the desktop for GNOME 3.0 which will be released march 2010.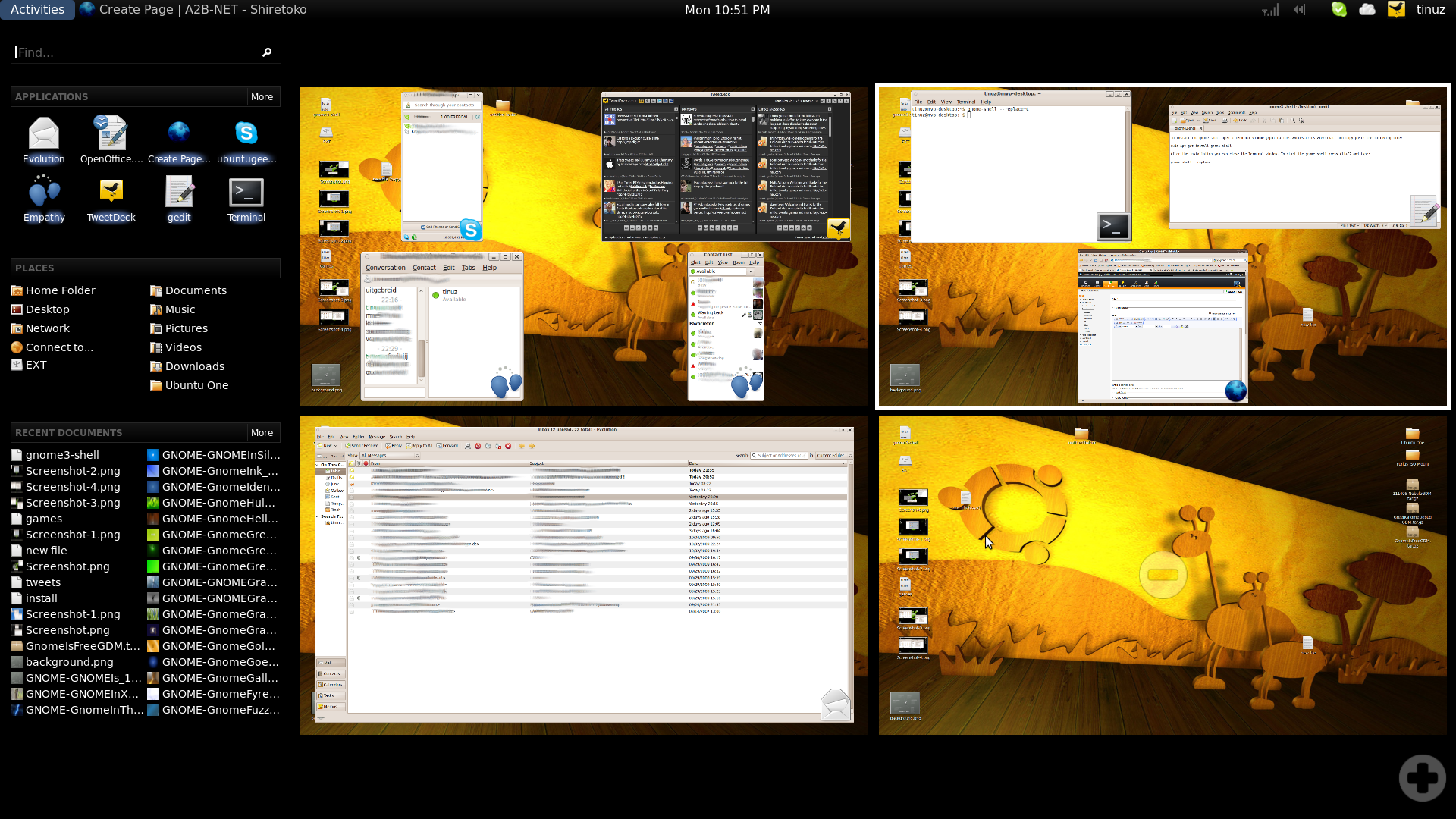 To install the gnome-shell open a Terminal window (Applications->Accessories->Terminal) and copy+paste the following line:
sudo apt-get install gnome-shell
After the installation you can close the Terminal window. All desktop effects must be disabled before starting the gnome-shell. To start the gnome-shell press Alt+F2 and type:
gnome-shell –replace
To navigate your system select Activities (left top corner) and for your Control Center click your username (right top corner) and select System Preferences.
gnome-shell Homepage