Here is a manual to install Ubuntu 9.10 "Karmic Koala"
Your computer's BIOS must be set to boot from CD first To get into the BIOS settings, you usually have to press one of these keys during boot-up: Escape, F1, F2, F12, or Delete. Usually your computer will tell you which key to use. Once your BIOS is configured to boot from CD first, make sure you have your Ubuntu cd in the drive then boot from your cd-rom. The first screen you see will be this one…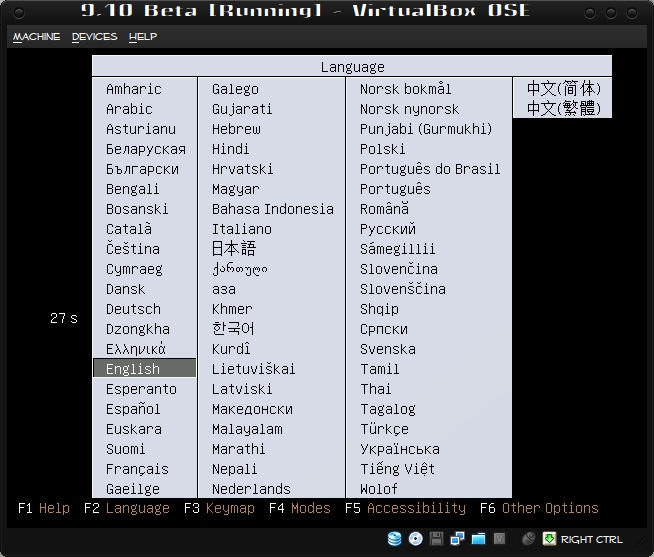 Here you must select the language you wish to use.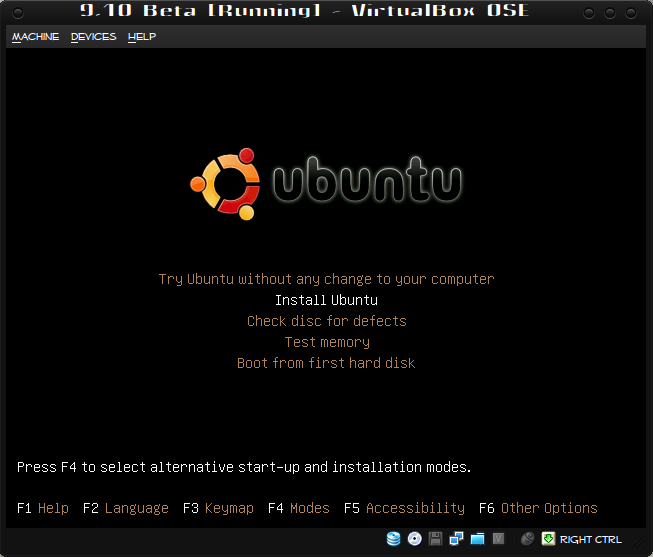 Then select Install Ubuntu.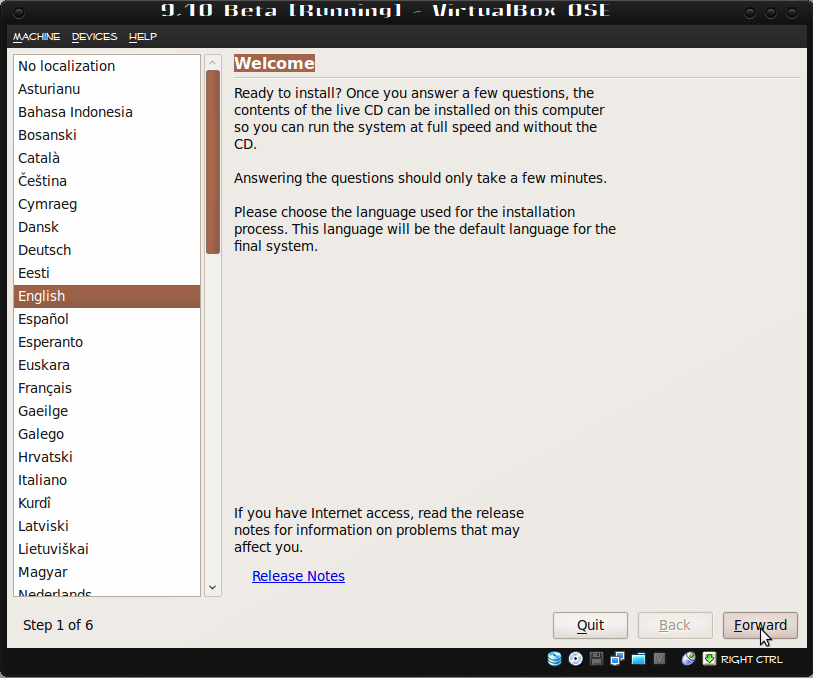 Here you select the language used during the installation process.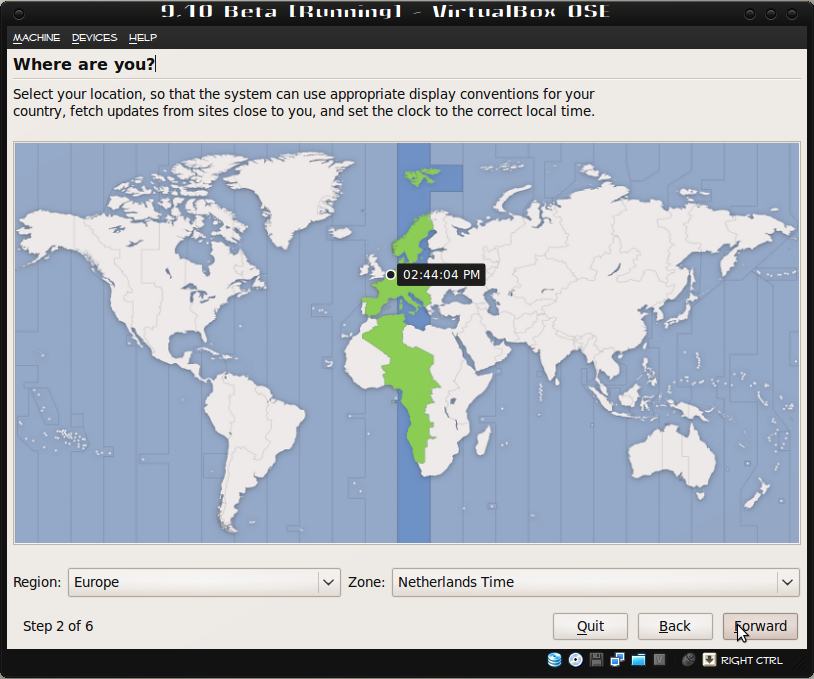 Select your location, choose the country you live in.
Select the keyboard layout you want to use.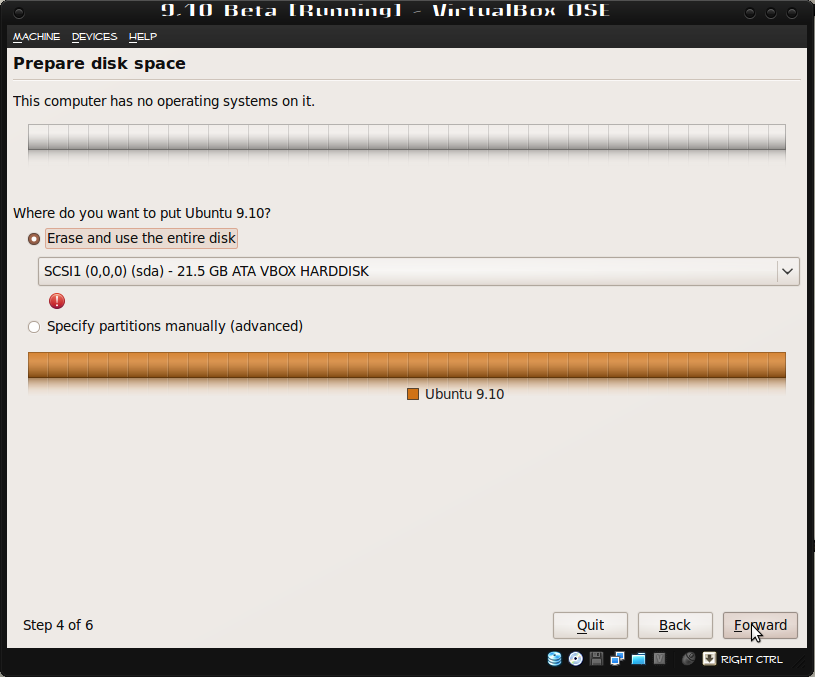 Prepare disk space, select Erase and use the entire disk.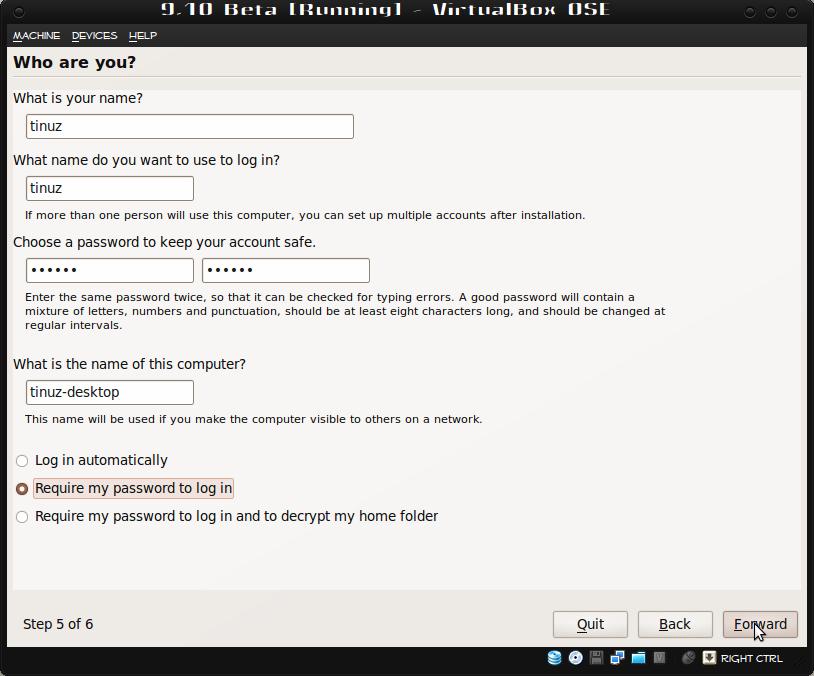 Who are you, here you can setup your account and how you want to log in on Ubuntu.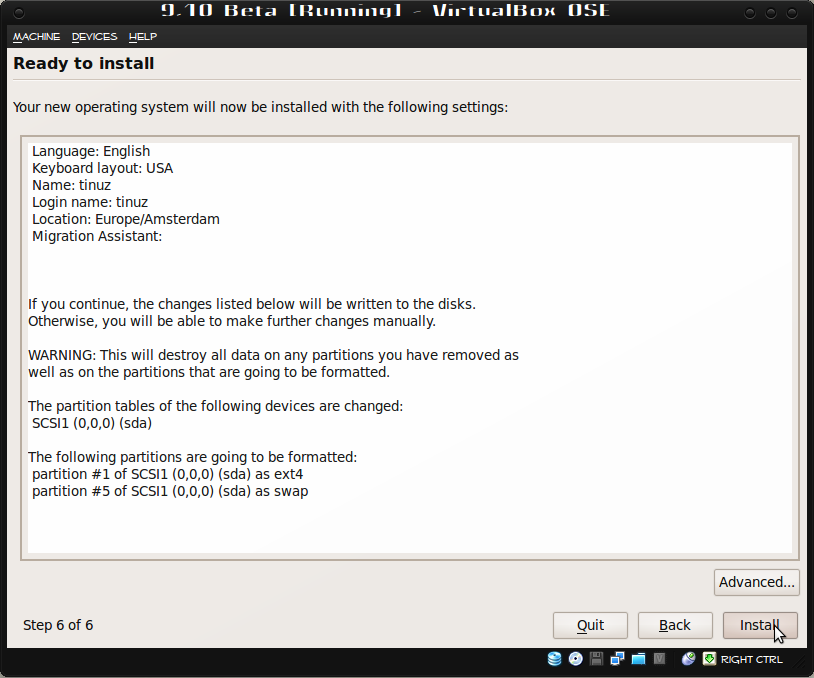 Ready to install, check to see if all the settings are correct then click the Install button.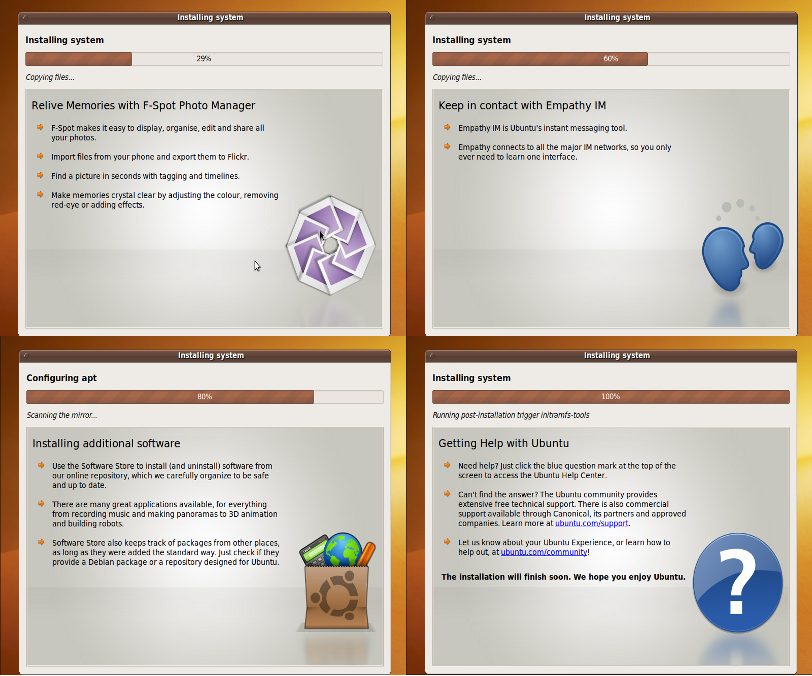 Installation process 😉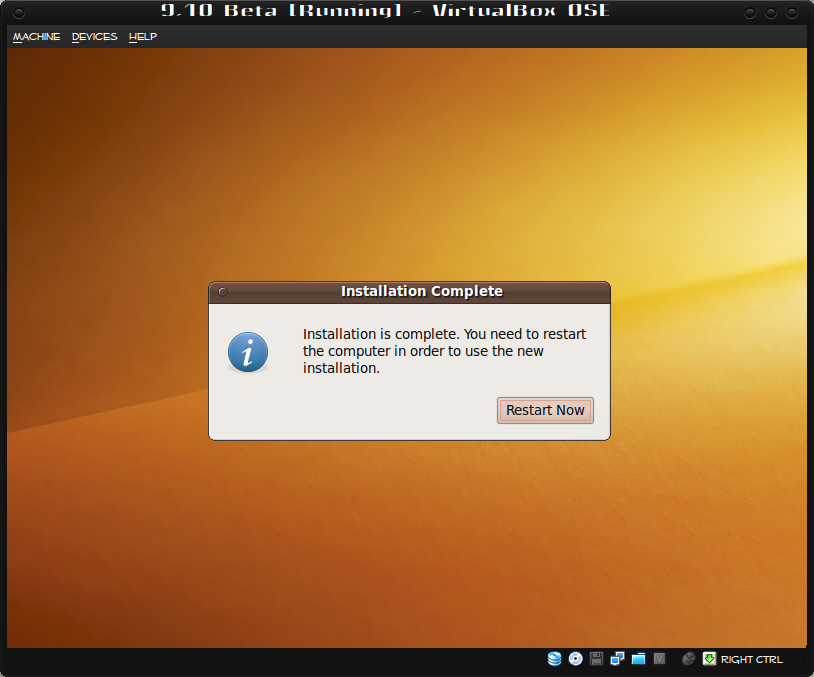 Remove the Ubuntu Cd from your CD/DVD rom and restart the computer once the computer has loaded Ubuntu you are ready to go.