Secret Maryo Chronicles is an Open Source two-dimensional platform game with a style designed similar to classic sidescroller games. Maryo must traverse three worlds collecting powerups and attacking enemies to face the final boss and save the day!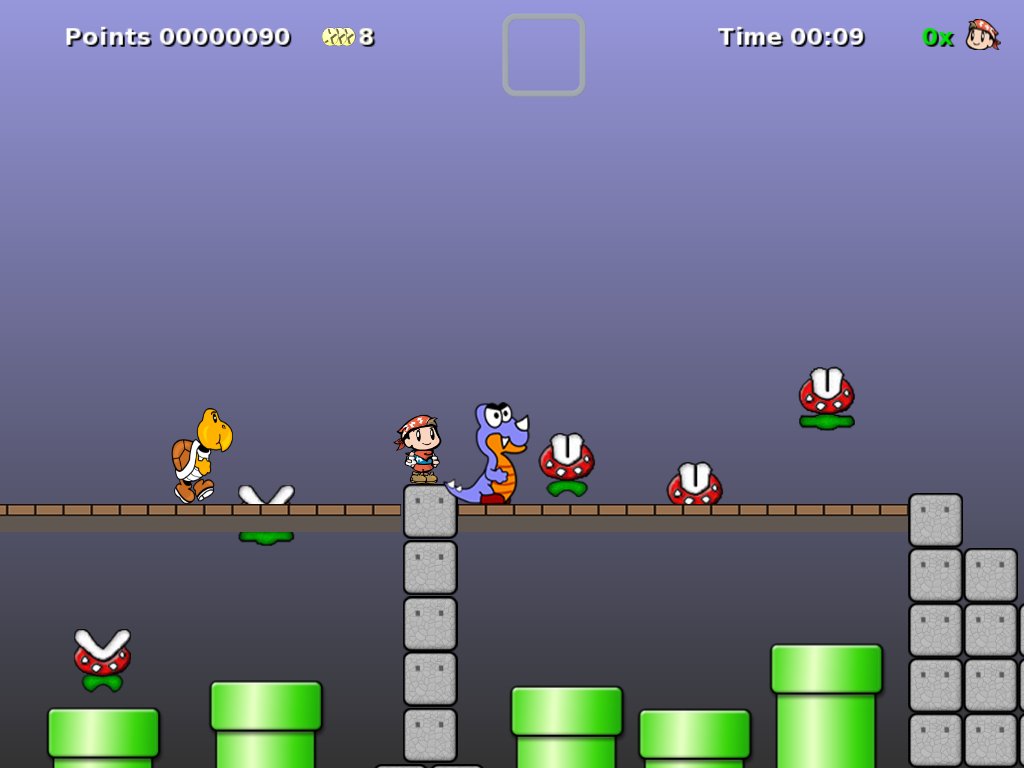 Every time you destroy an enemy, or collect a Powerup, a number will float out of it. This number will be added to the points total, in the top left hand corner of the screen. Everytime you collect 3,000 points, you will be allowed to save anywhere on any level, anytime. Collect as many points as you can, and chose your save spot carefully, because once you've saved, you can't get the points back.
The game utilizes the platform independent library SDL and since Version 0.98 with the OpenGLi accelerated Graphics Renderer developed in C++.
Multiple overworlds
Many Different Enemies
Highly detailed Graphics, Sound and Music
Multiple Stages including Small, Normal, Big, Fire, Snow, Star and Ghost Maryo
Advanced Editor
Save games with the complete progress
High quality sound and music
More info here.
Download here.
550 total views, 1 views today