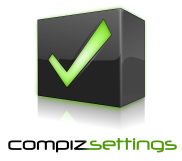 After installing your Compiz Fusion it's time to enable the effects. There are 2 ways to enable your desktop effects, here i will explain how to enable them using the Simple CompizConfig Settings Manager. This is the easiest and fastest way to enable/change your desktop effects.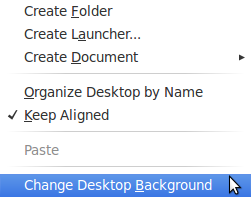 First click with your right mouse button on your desktop and select Change Desktop Background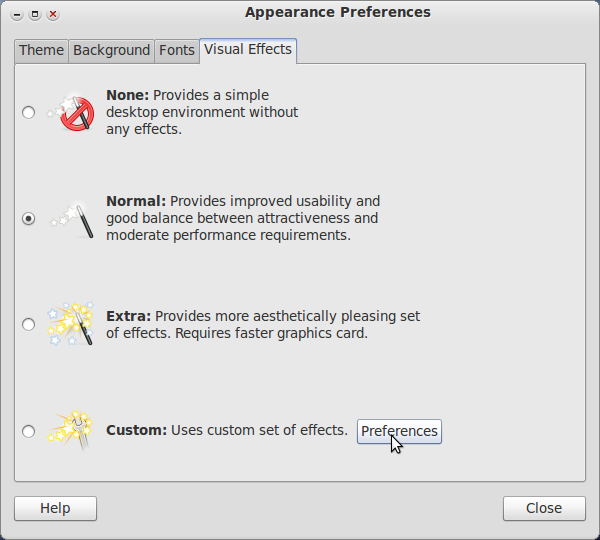 Select the Visual Effects tab and click on the Preferences Button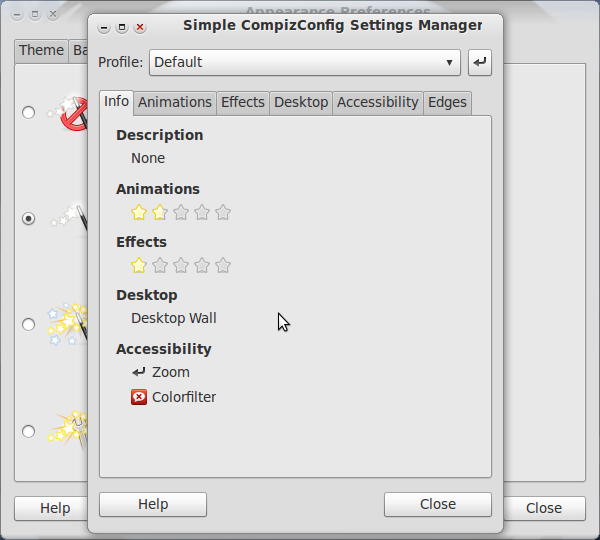 Info tab, here you can find and change your profile settings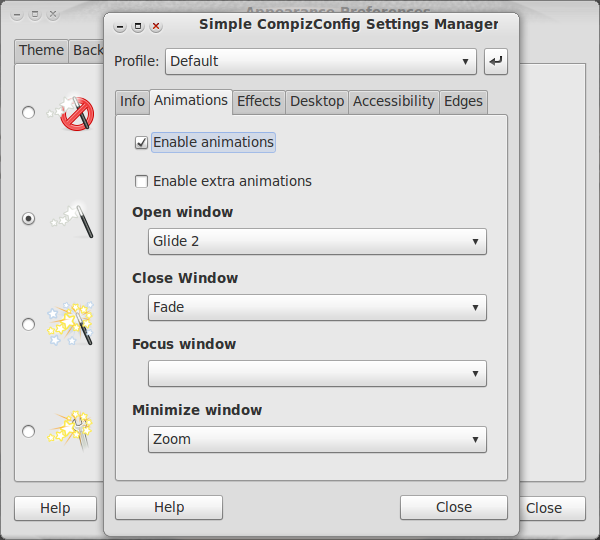 Animations tab, here you  can select the effects you want to use when opening, closing and minimzing a window. To enable the extra effects select and mark Enable Extra Animations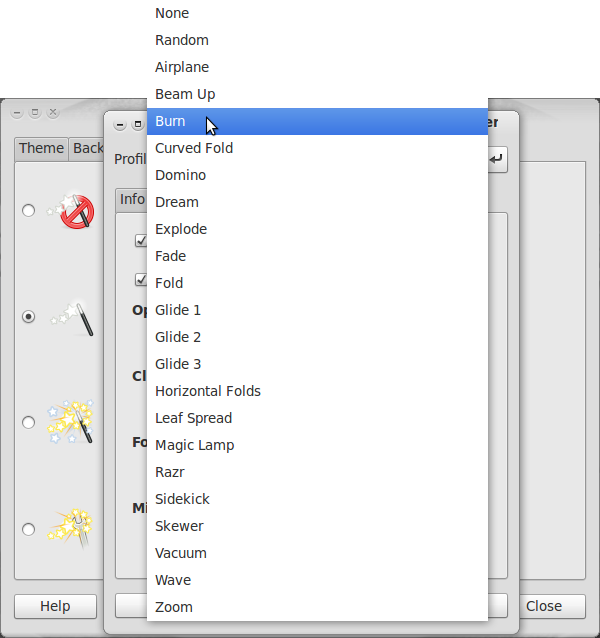 Choose the effects you want to use
Now select the Desktop tab and change the Appearance settings from Desktop Wall to Desktop Cube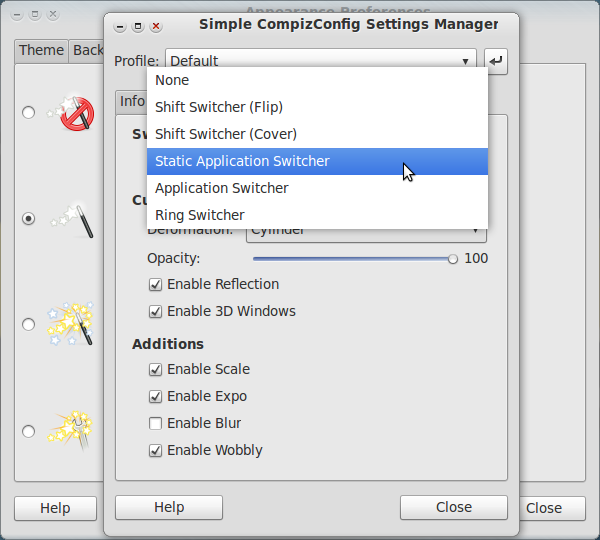 Now select the Effects tab, here you can change the setting for your application switcher (press Alt+Tab and see what happens)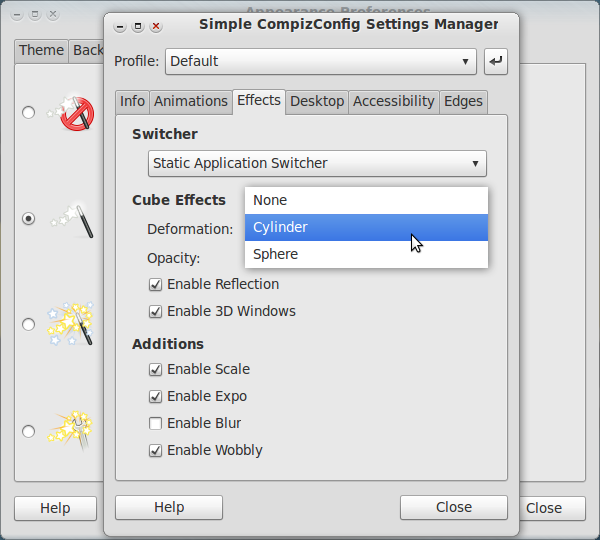 Change your Cube Effects (press Ctrl+Alt+left mouse button and see what happens)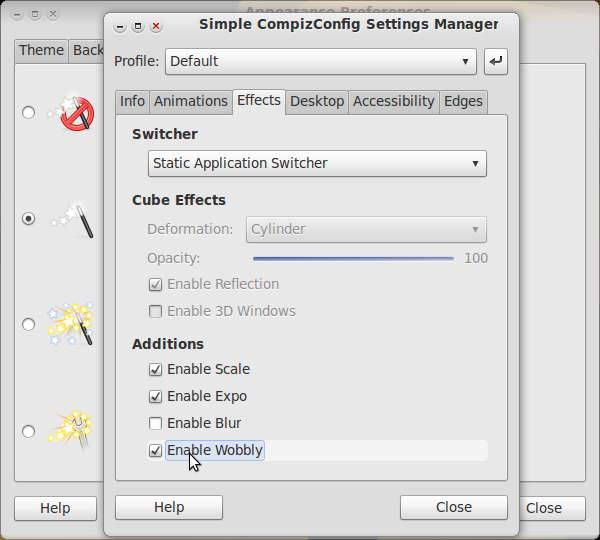 At the bottom mark Enable Wobbly (select a window and move it from left to right)
At this point your desktop effects are set and ready to use. Have fun playing with the effects!!
As you can see there are two more tabs available (Accessibility and Edges) here you can change your zoom options and adjust your screen edges.