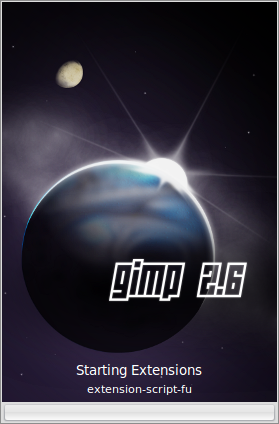 Here is a guide to install GIMP 2.6 on Ubuntu 10.10 "Maverick Meerkat". I still like to use GIMP for editing my screenshots, pictures and building logo's and think it's one of the best programs to use for editing them. Installing it is real simple….
GIMP is the GNU Image Manipulation Program. It is a freely distributed piece of software for such tasks as photo retouching, image composition and image authoring. It works on many operating systems, in many languages. GIMP Homepage To install GIMP 2.6: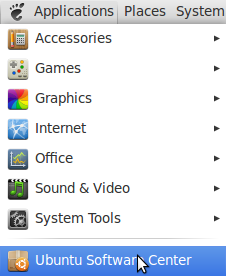 Open your Ubuntu Software Center (Applications -> Ubuntu Software Center)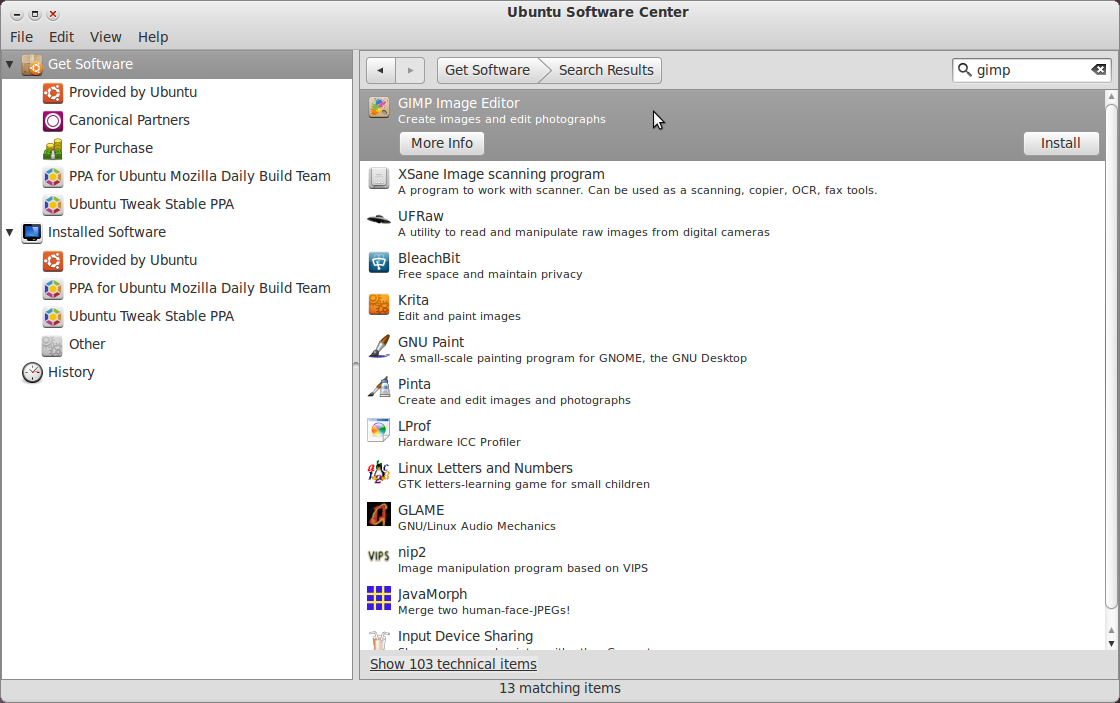 In the search field type: gimp and double click the search result if you want to install GIMP and some add-ons or click on the Install button to install GIMP without add-ons.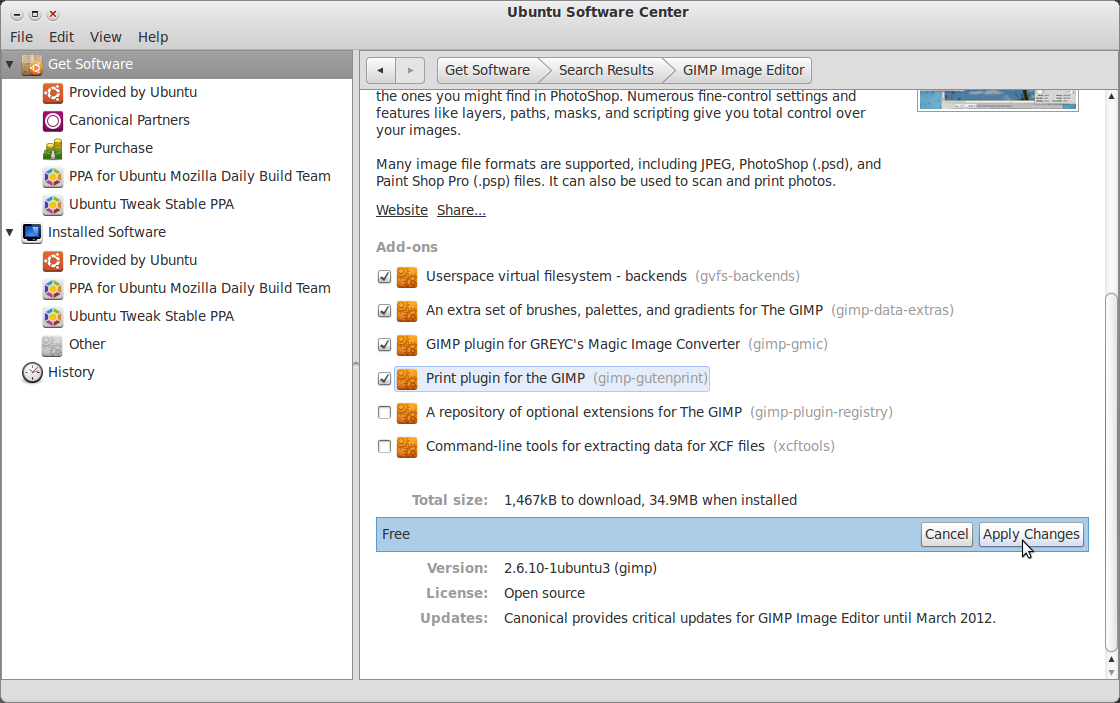 Scroll down and select the add-ons you wish to install and click on the Apply Changes button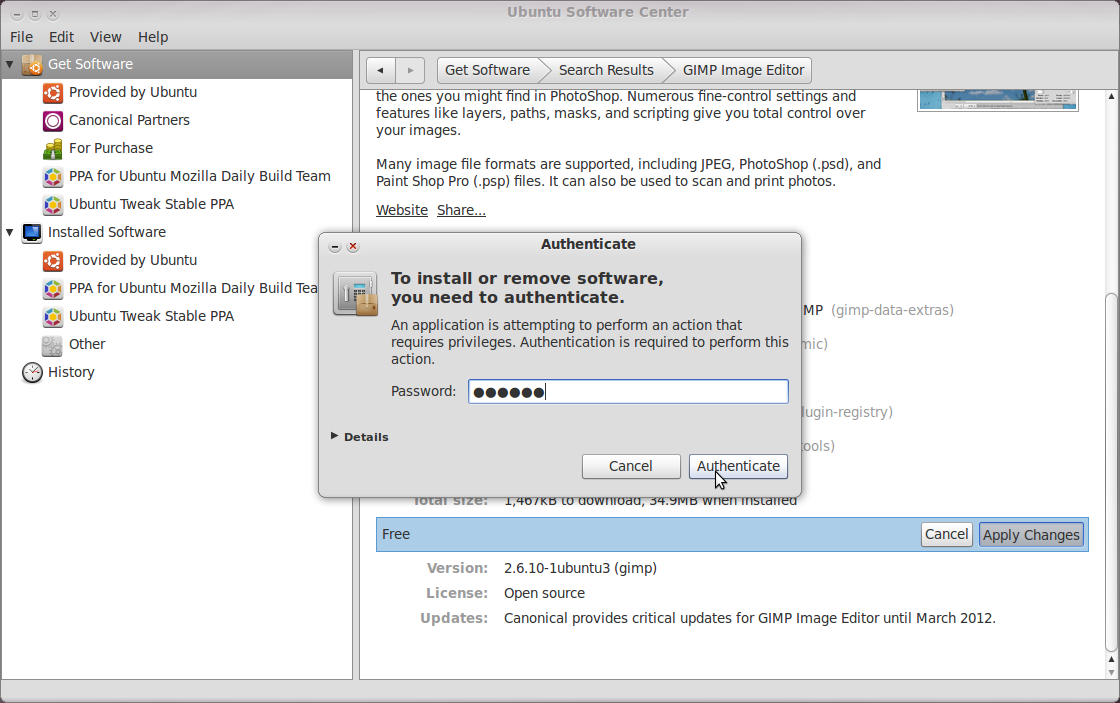 Fill in your password and click on the Authenticate button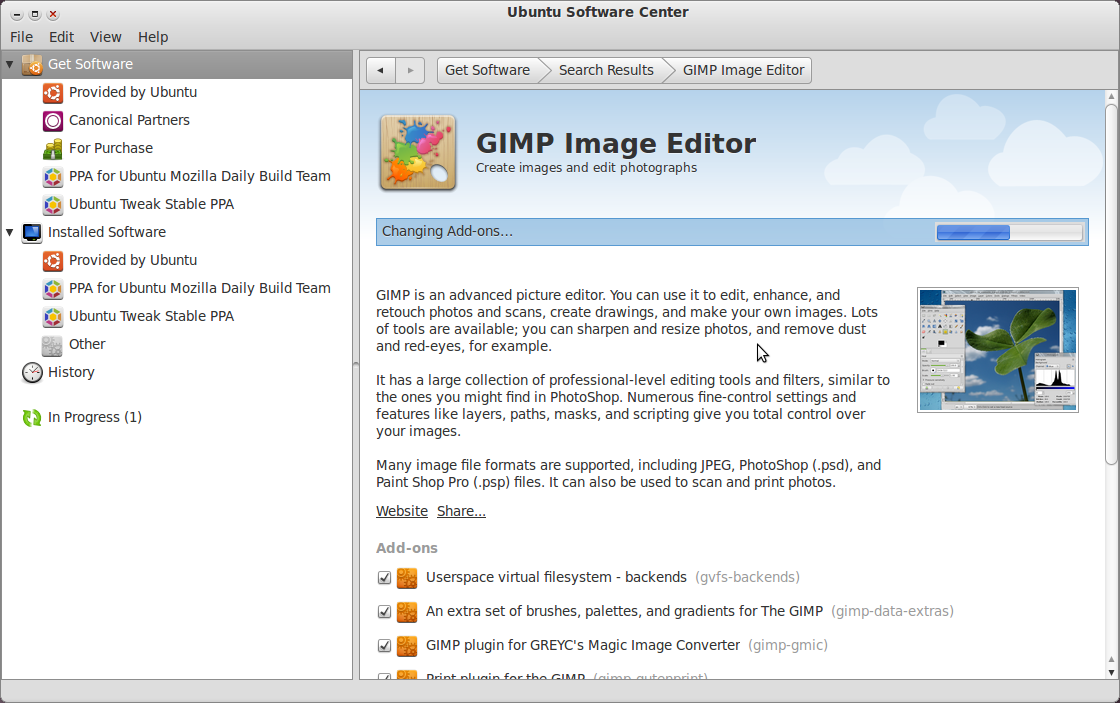 Wait while GIMP and the selected add-ons are being installed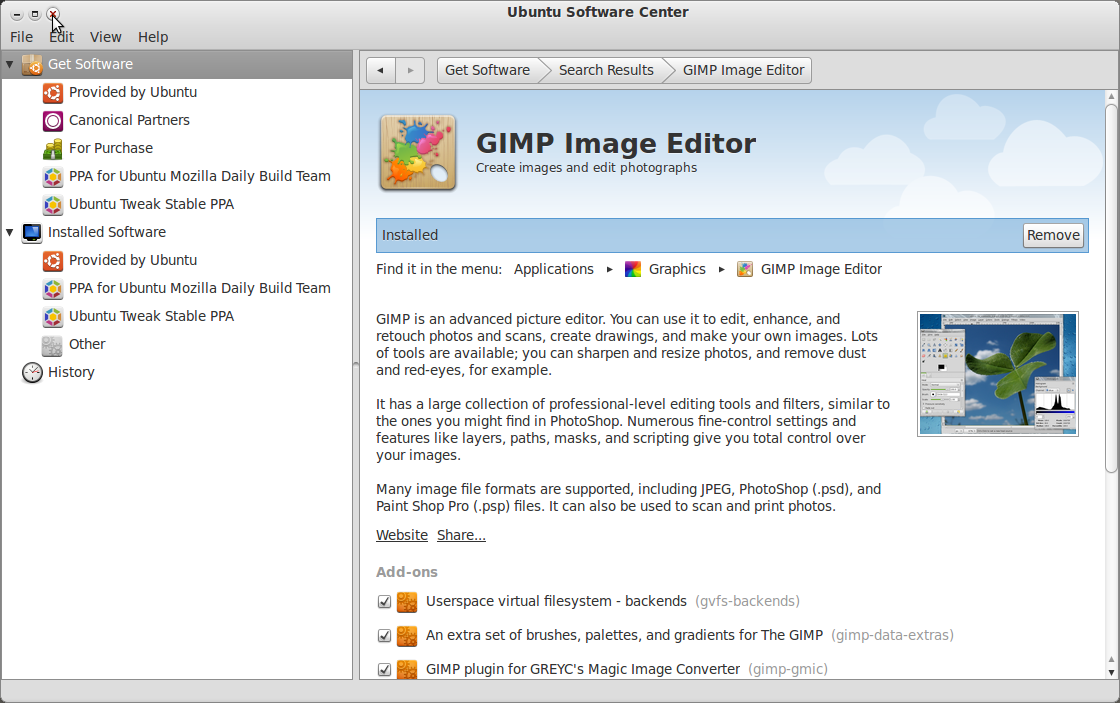 When the installation is finished close your Ubuntu Software Center
To start GIMP go to Applications -> Graphics and select GIMP Image Editor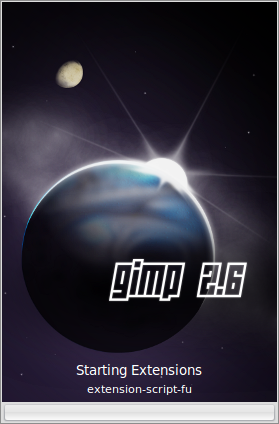 Loading GIMP