The Artwork Team aims to enrich Ubuntu by designing high quality, original and beautiful themes to be available in the repo as an *alternative* to the default look.
To install these themes open a Terminal window (Applications -> Accessories -> Terminal) and copy+paste the following line:
sudo apt-get install community-themes
And thats all!! To change the way Ubuntu looks goto System -> Preferences -> Appearance and select the Theme tab. Now select the theme you want to use and click on the Close button.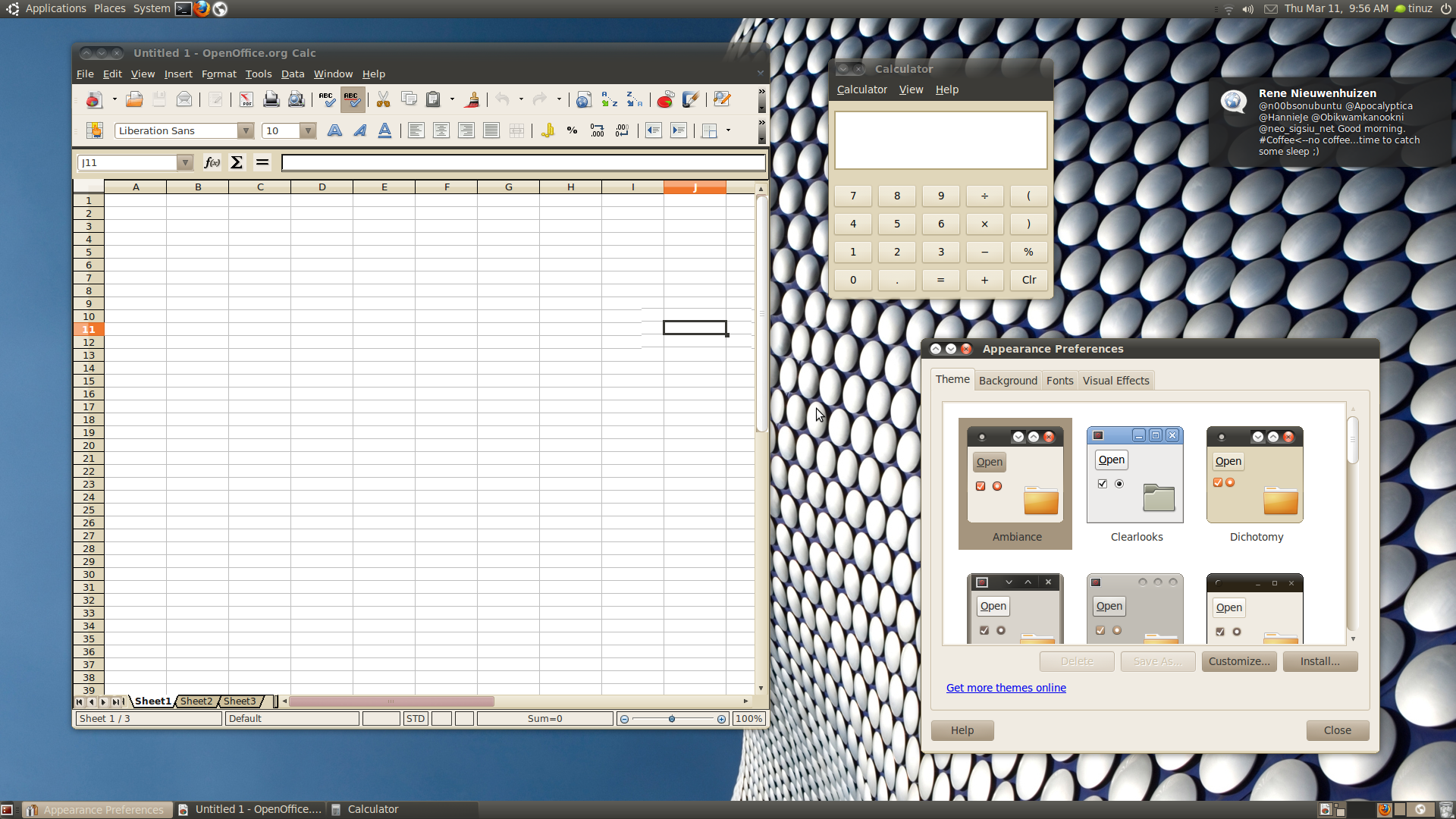 Ambiance (default 10.04 theme)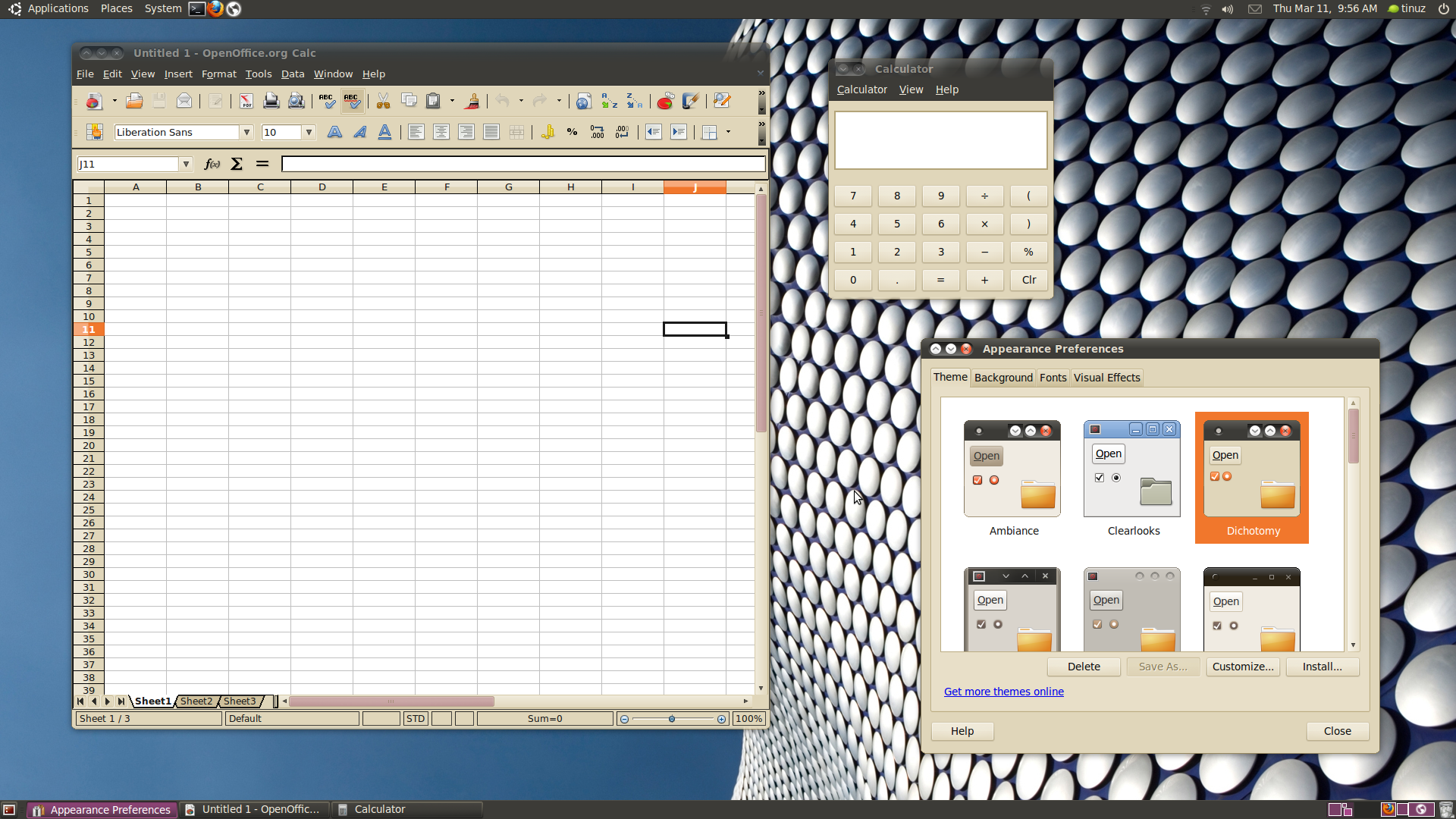 Dichotomy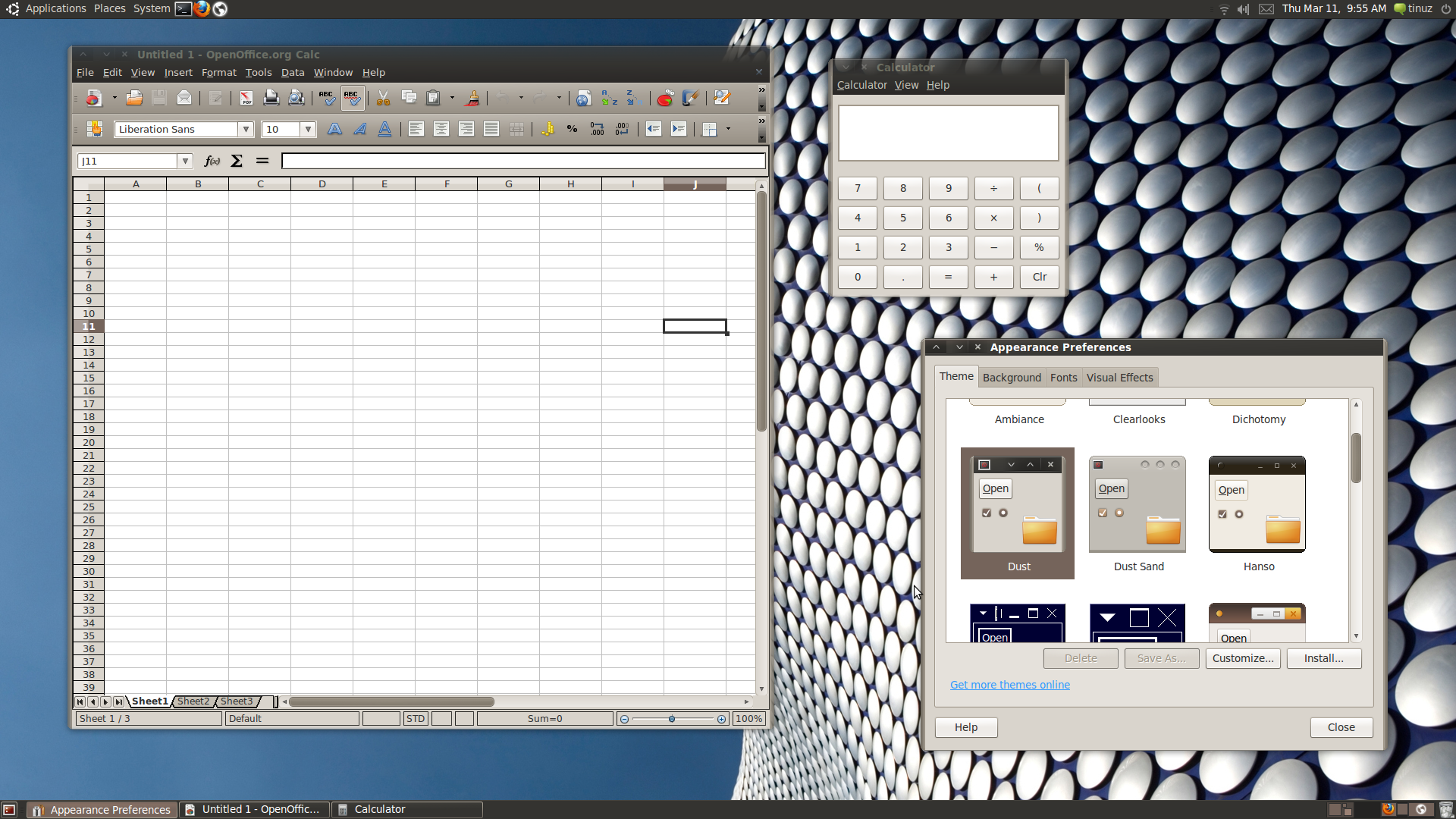 Dust (default 10.04 theme)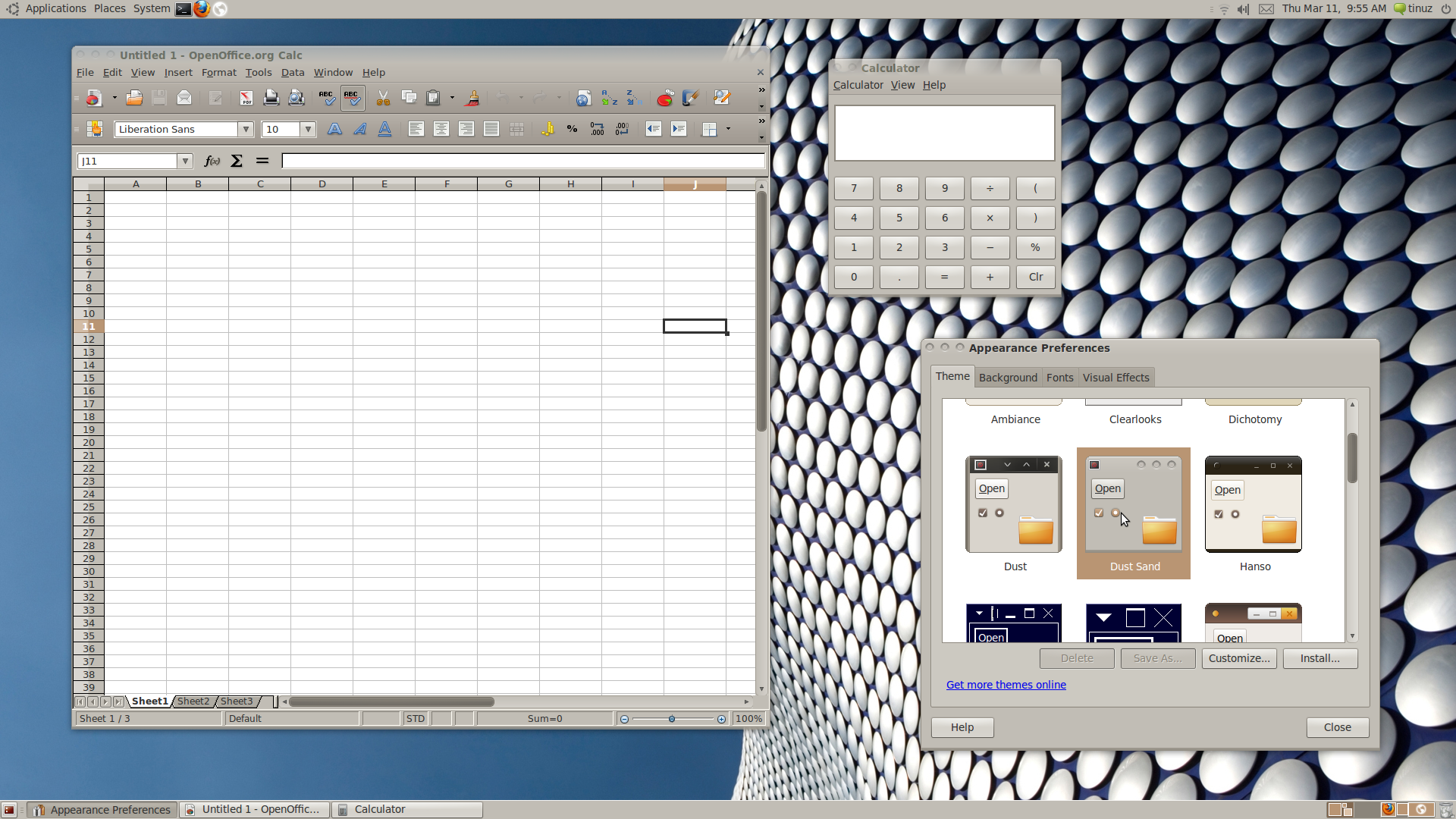 Dust Sand (default 10.04 theme)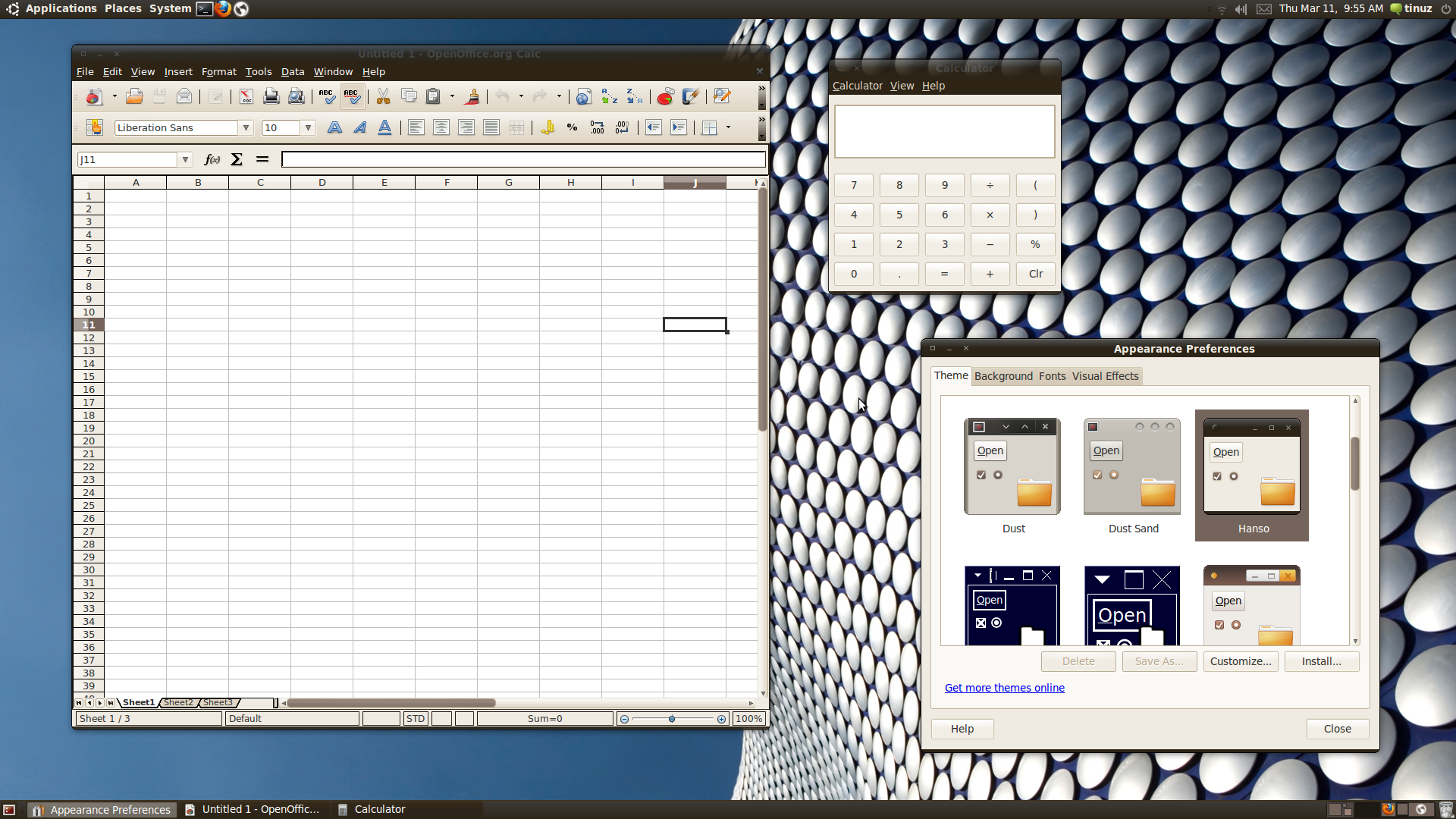 Hanso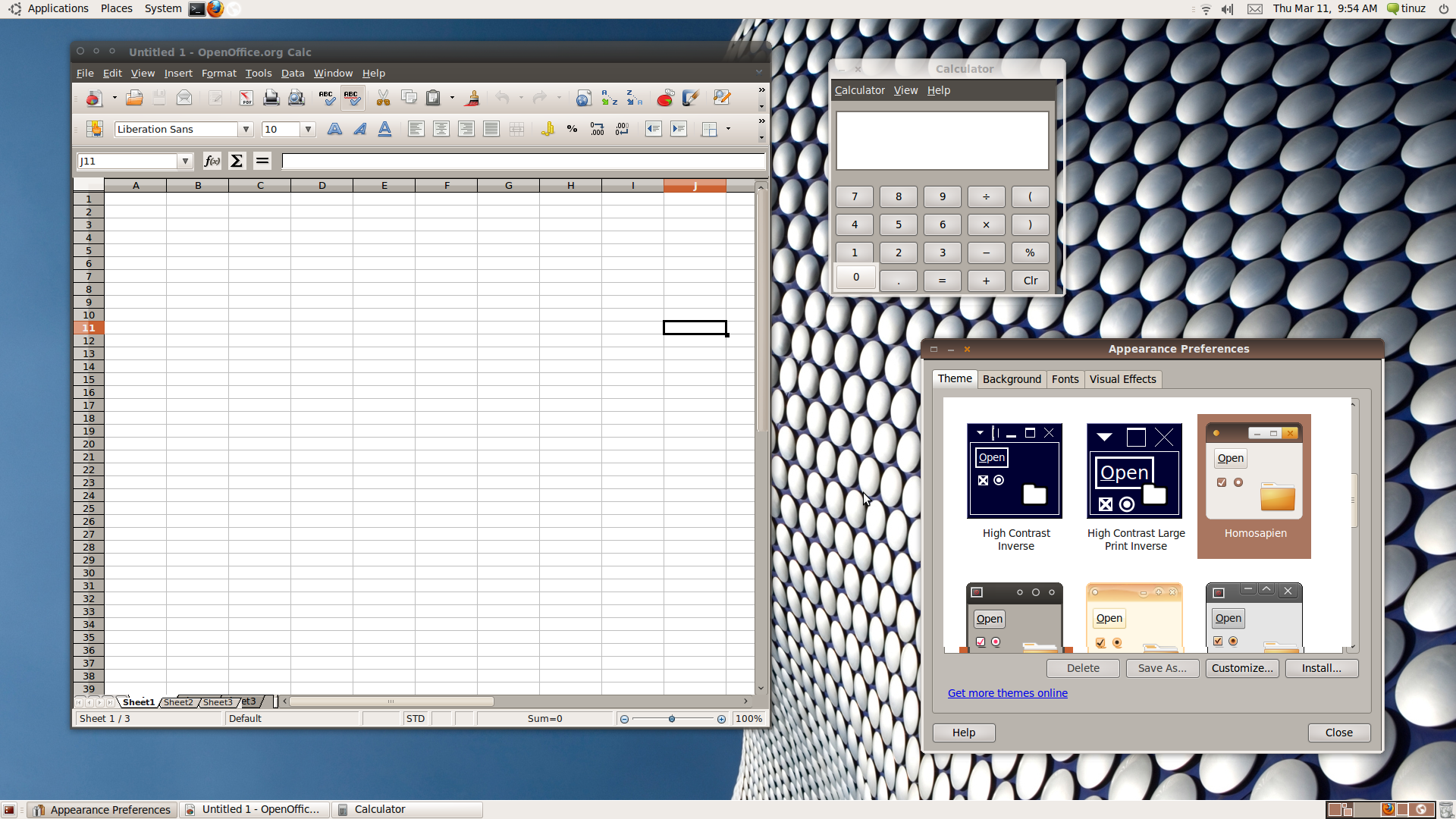 Homosapien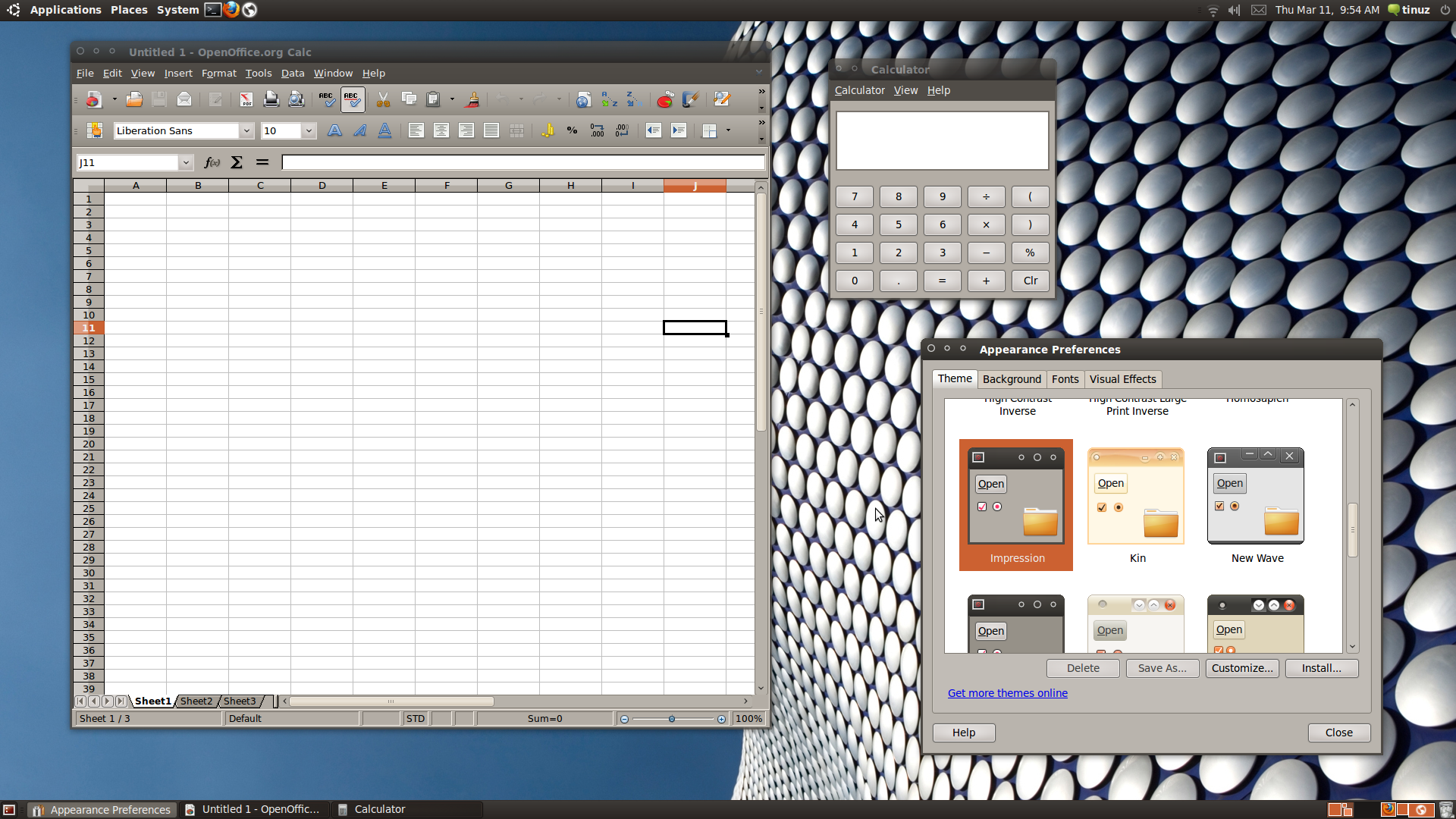 Impression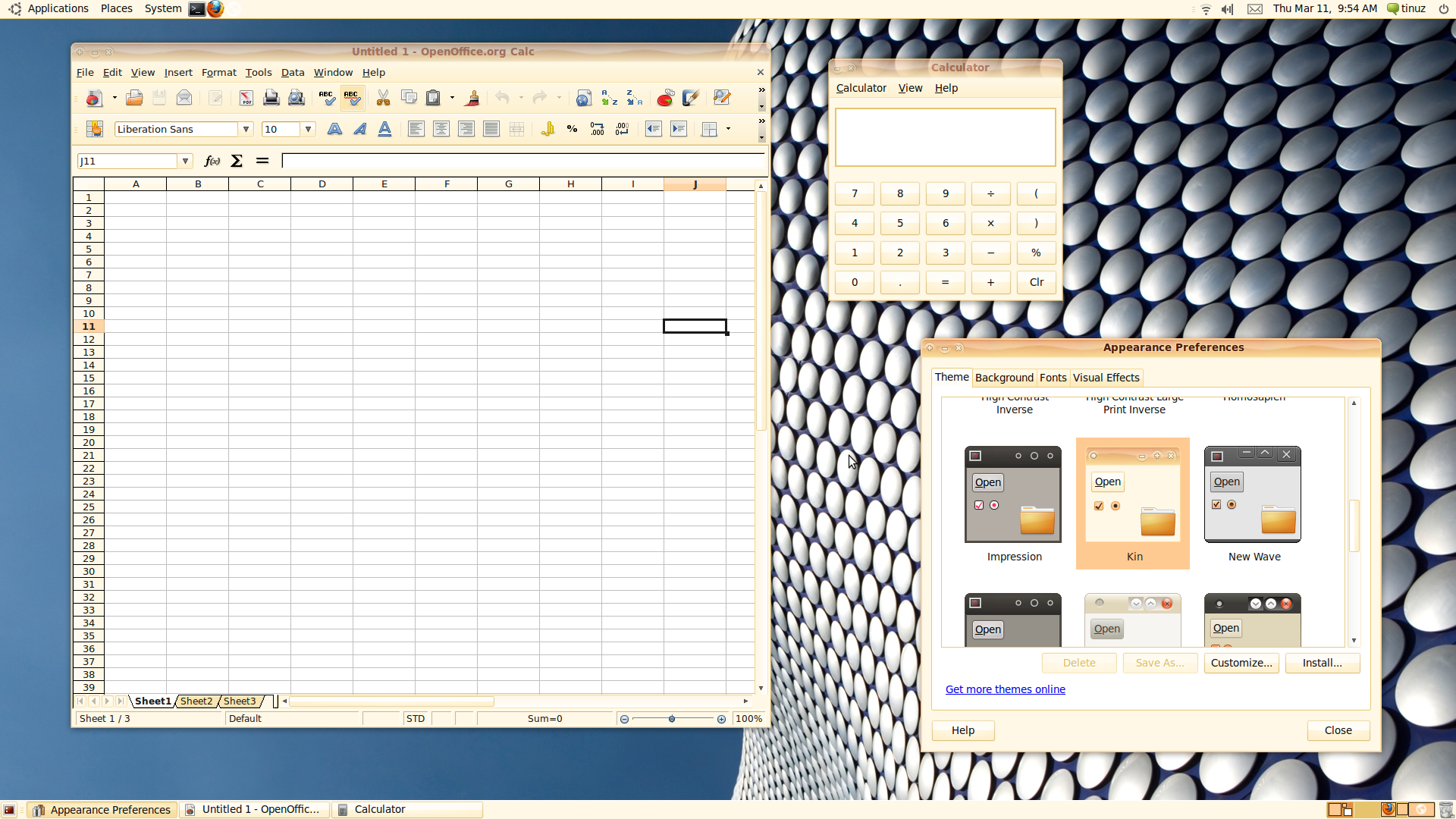 Kin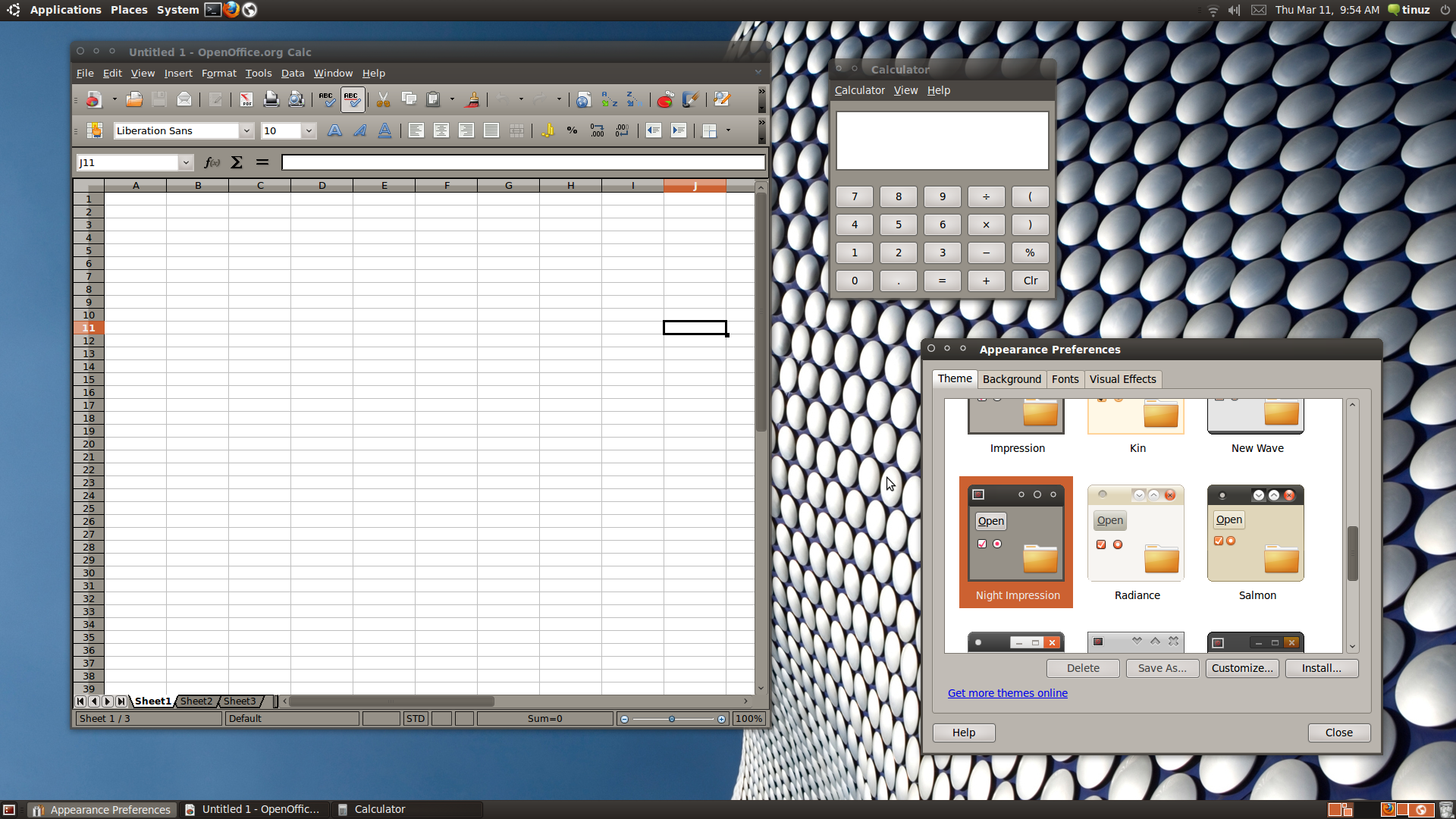 Night Impression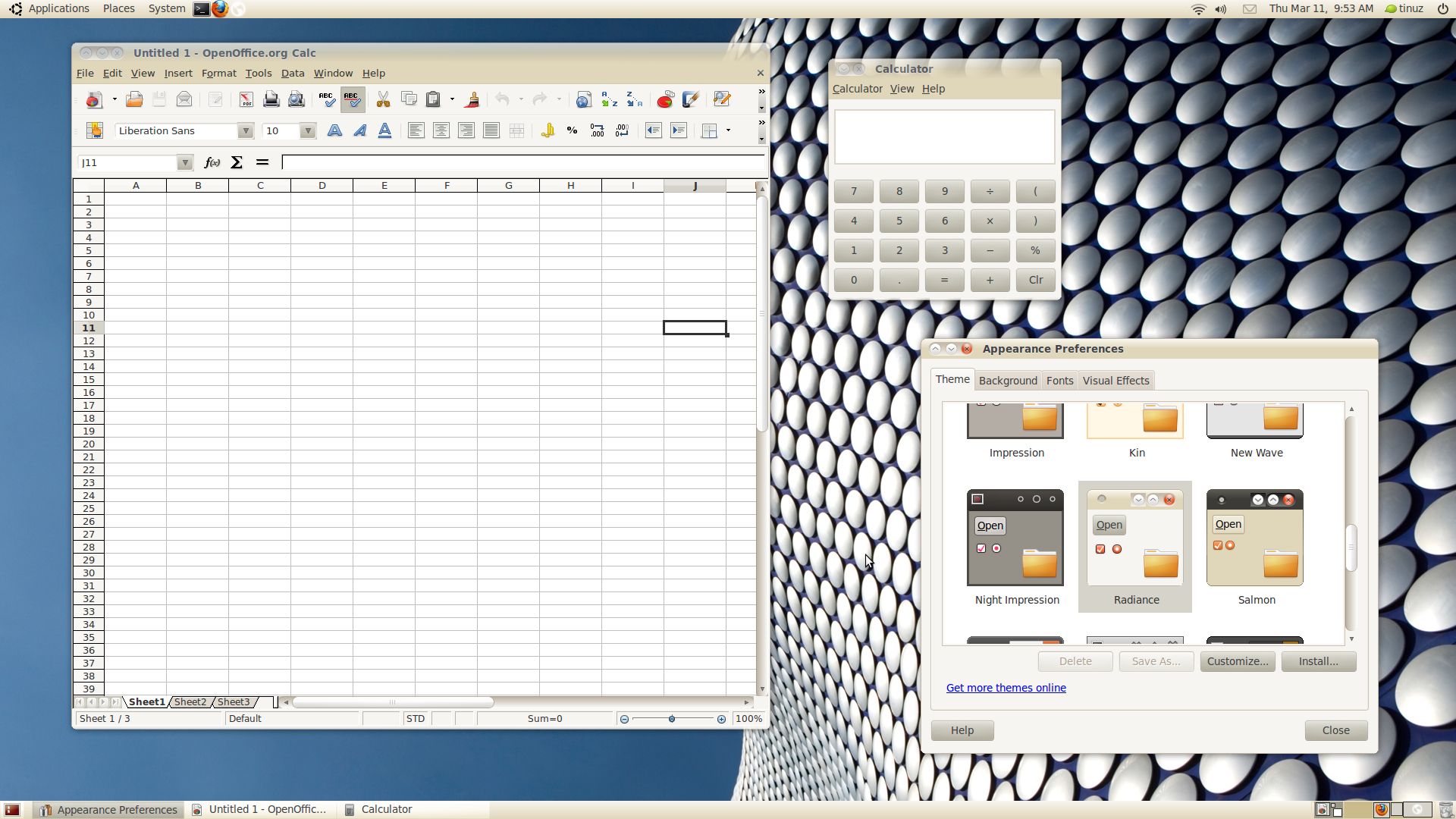 Radiance (default 10.04 theme)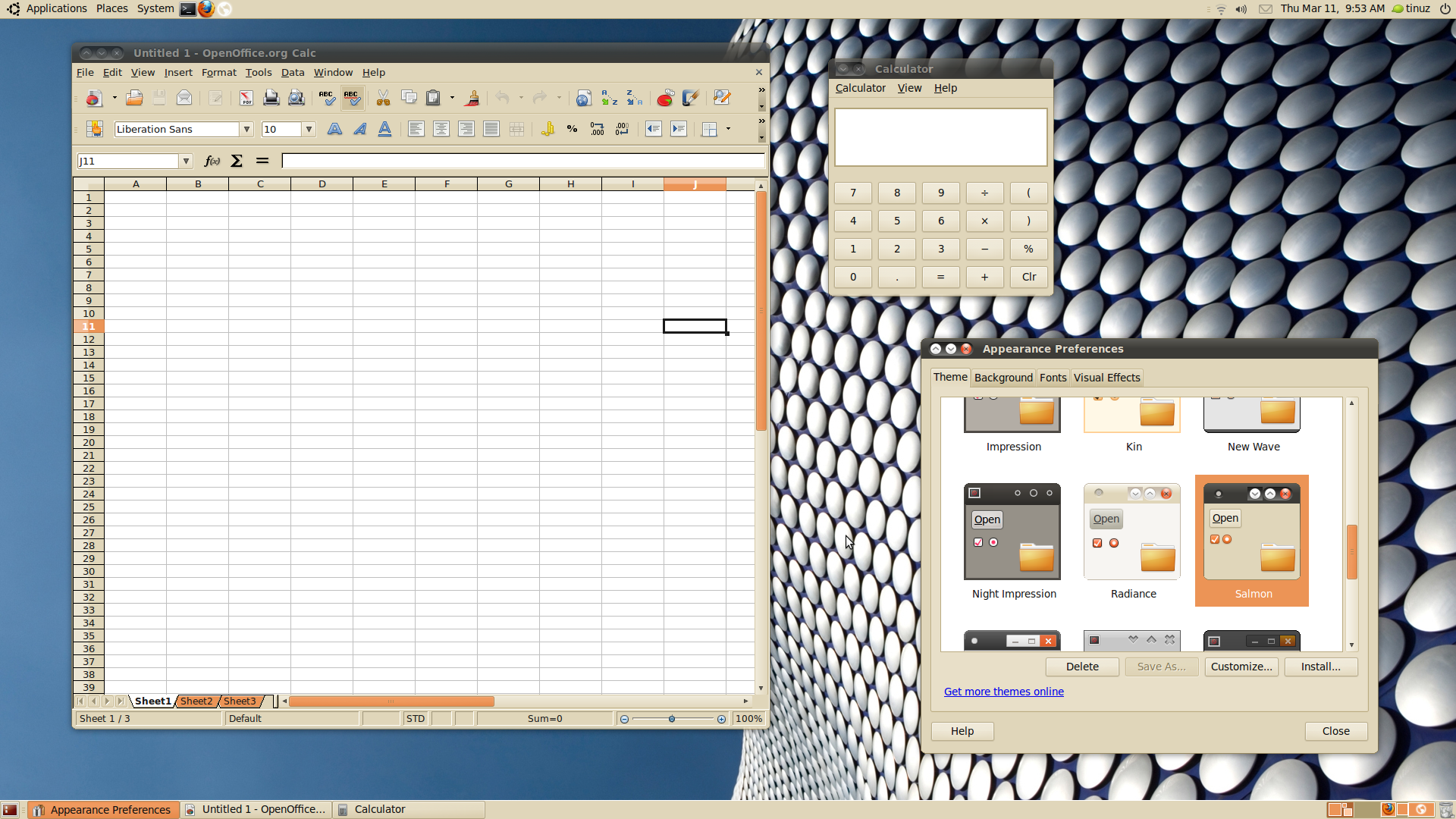 Salmon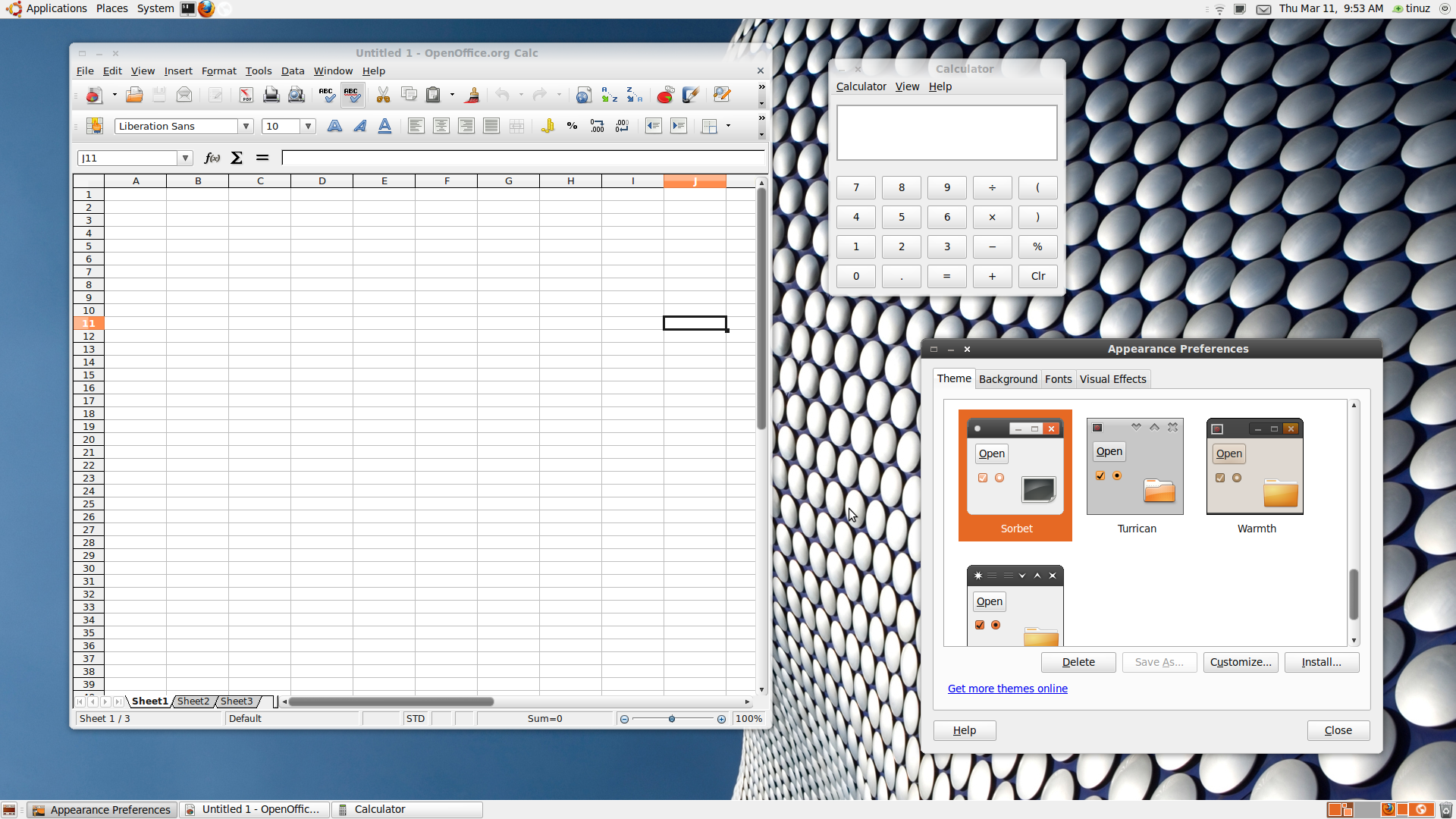 Sorbet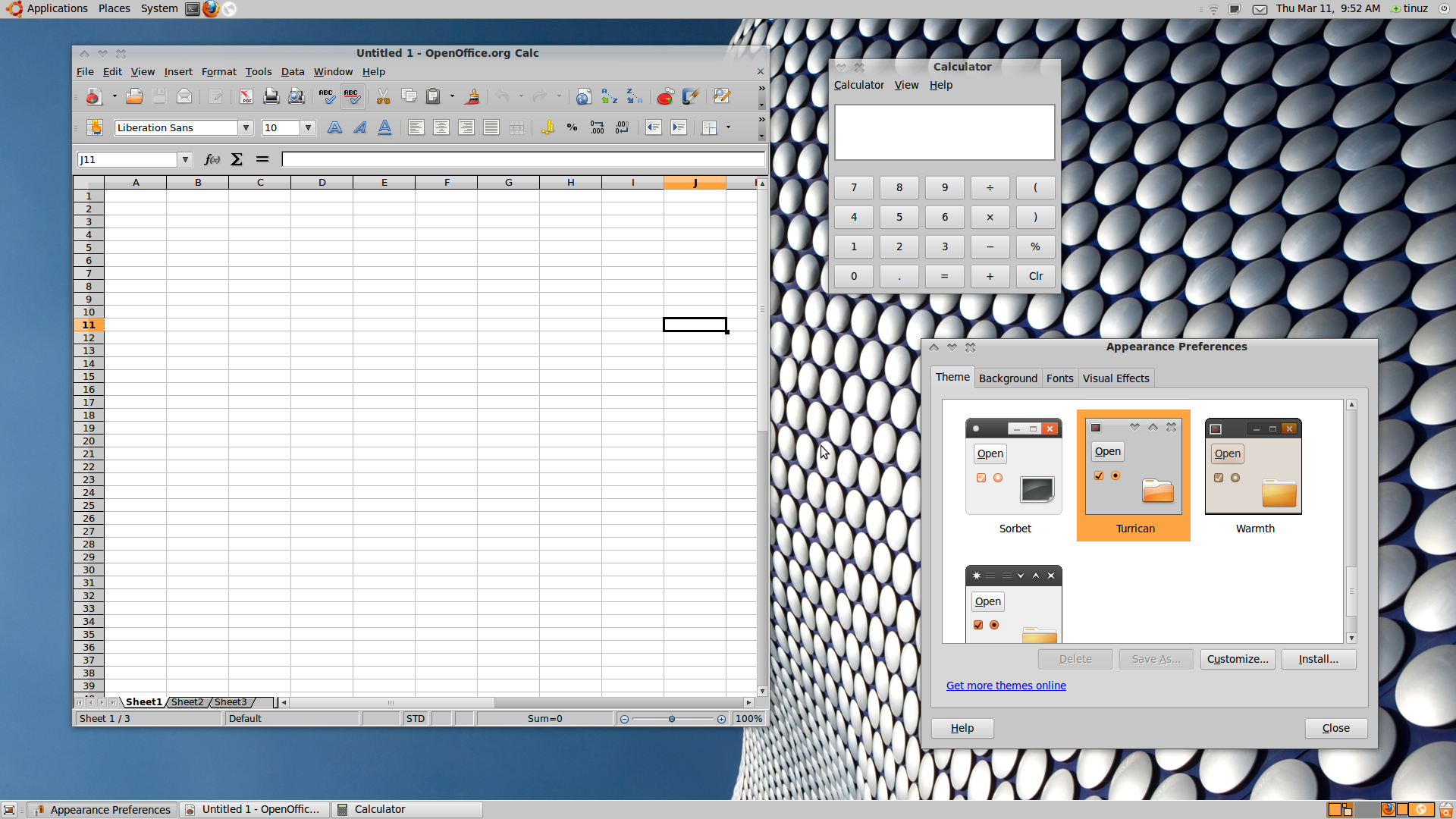 Turrican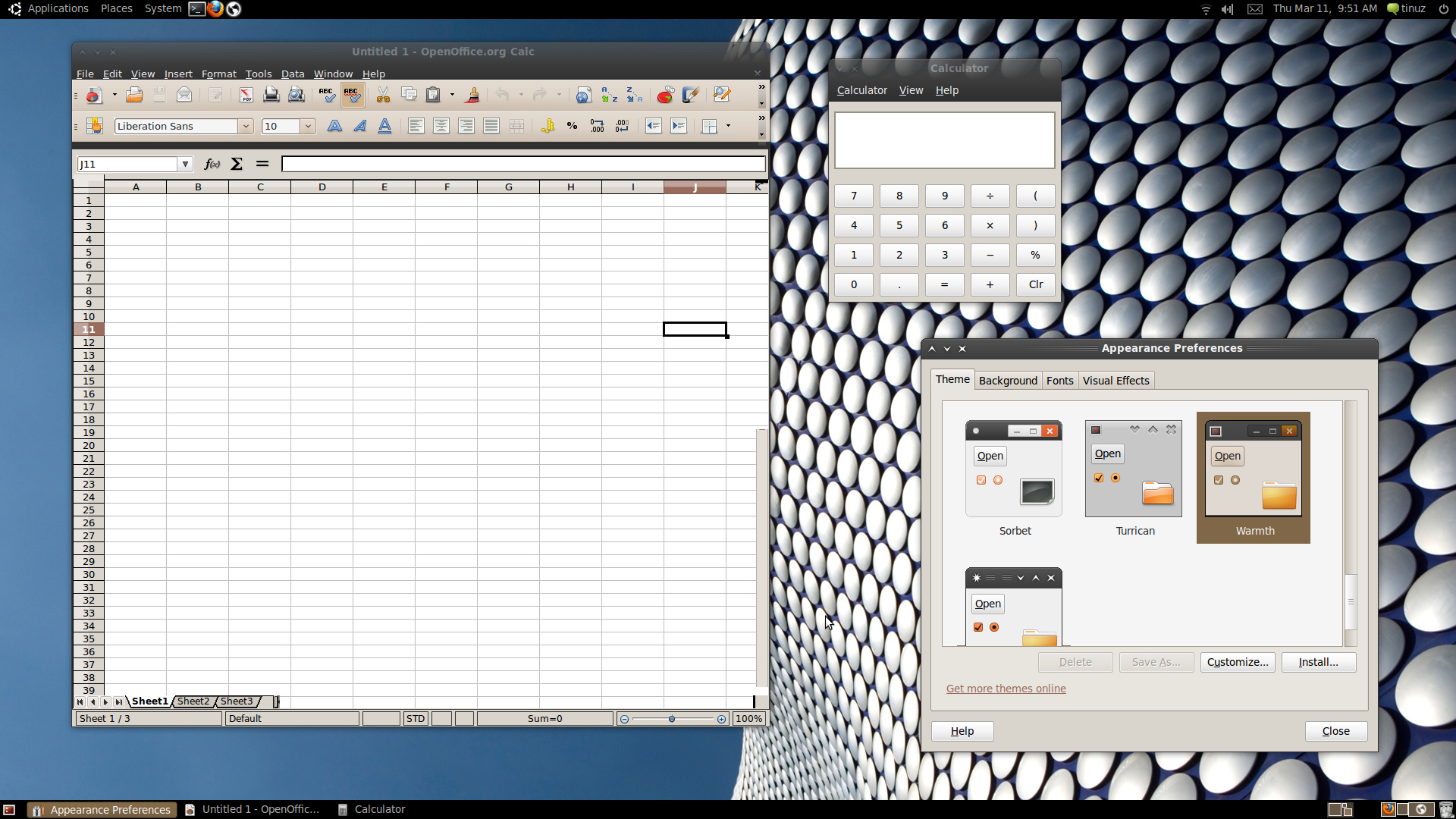 Warmth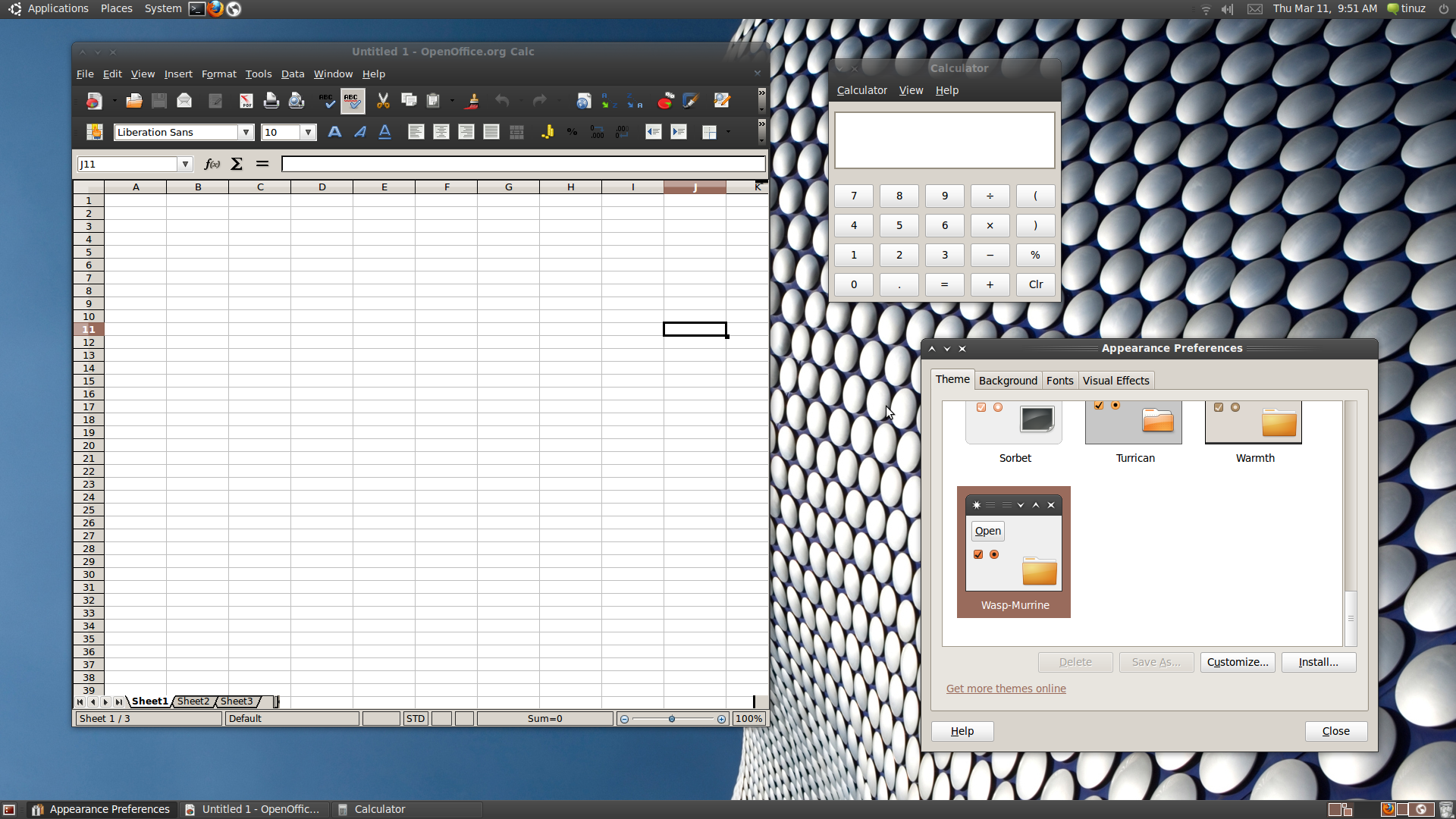 Wasp