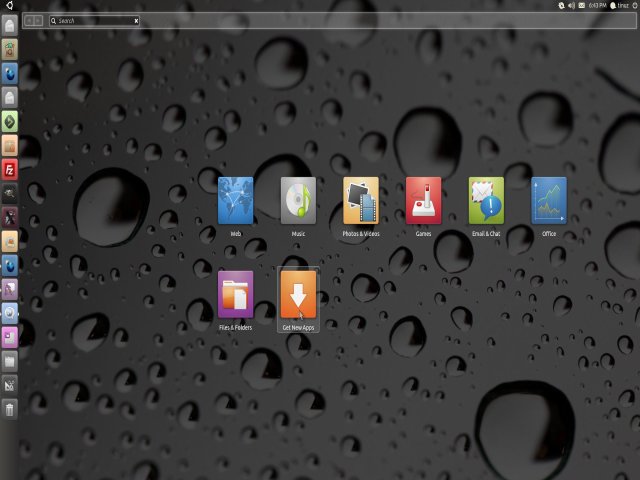 The Gnome desktop environment will be replaced by the Unity desktop environment in Ubuntu 11.04 "Natty Narwhal".  So i decided to install Unity to take a look at how our future desktop will look like. Installing it was easy to do but getting used to it took a few days.  I added a video that will show how to install Unity and how to install the Ubuntu Netbook edition.
Unity is a desktop environment developed by Canonical Ltd. for its Ubuntu operating system. Unity debuted in the netbook edition of Ubuntu version 10.10. It is designed to make more efficient use of space given the limited screen size of netbooks, including, for example, a vertical application switcher.It uses Compiz as window manager which Canonical thinks is faster than Mutter, the window manager included in the next version of GNOME Shell scheduled for release in March 2011. The main reason of the Ubuntu switch from Gnome to Unity is the speed of Compiz vs. Mutter. Canonical recently announced it has engineered Unity for desktop computers as well and will make Unity the default desktop environment for Ubuntu in version 11.04 (GNOME-based applications should continue to run under Unity.) Source: Wikipedia
To install Unity open a Terminal window (Applications -> Accessories -> Terminal) and copy+paste the following lines:
sudo add-apt-repository ppa:canonical-dx-team/une
sudo apt-get update && sudo apt-get install unity
But it's also possible to install Unity using the Ubuntu Software Center (search for ubuntu-netbook and install The Ubuntu Netbook system). When installed log out and change from Ubuntu Desktop Edition to Ubuntu Netbook Edition fill in your password and log in.
And this is how it looks…